Safe Areas for the Preview Window can be enabled by clicking the icon at the top right hand corner of the Preview Title Bar as shown below.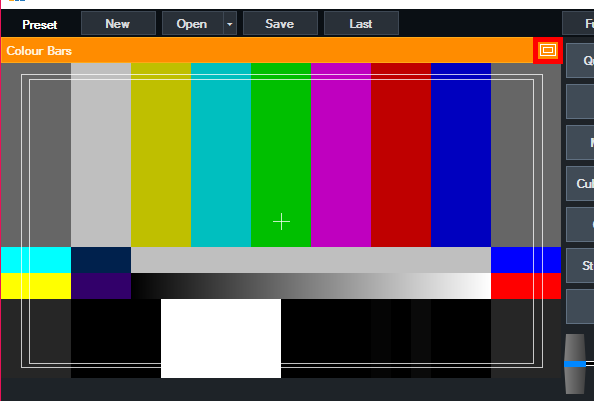 A number of display options are supported including EBU/SMPTE, 80/90% and grids of various sizes.
Safe Areas can also be displayed and controlled from the Input Settings window.