Activator Examples
Toggle ON/OFF LED Button when Input 1 is in Output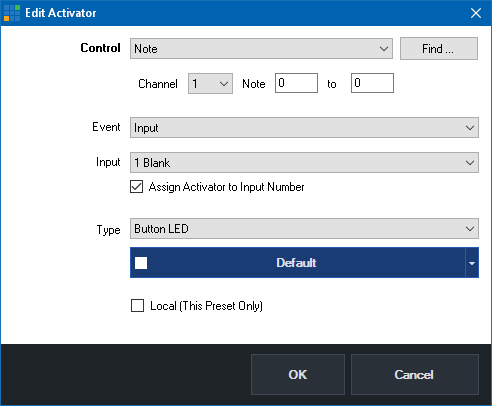 This is for MIDI buttons that only have a single color on/off light.
Turn X-Keys button blue when Input 1 is playing.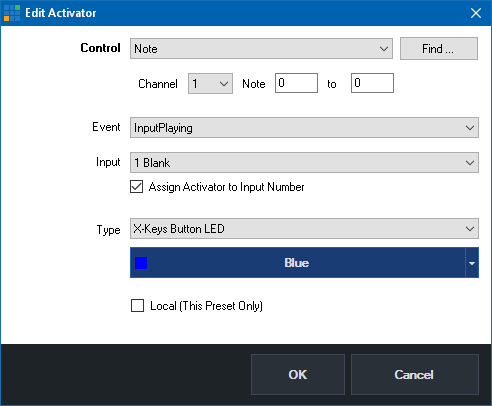 Move the first motorized fader on the Behringer X-Touch Compact when volume on Input 1 is changed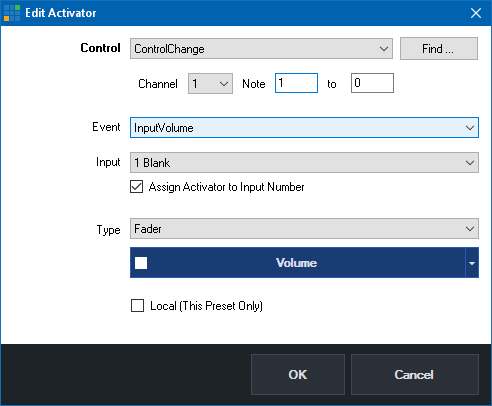 This example may also work on other MIDI controllers with motorized faders.
Turn a button on the AKAI APC40 MK2 controller blue when Input 1 is in Preview