Independent Stream Control
vMix supports up to three independent streams which can be started and stopped independently of each other.
Starting/Stopping All Streams
Click Stream in the main vMix window to start or stop all configured streams at the same time.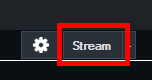 Alternatively click Start All / Stop All in the streaming settings window.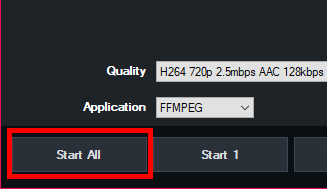 Starting/Stopping Streams Independently


To start or stop a particular stream, click the arrow next to the Stream button in the main vMix window.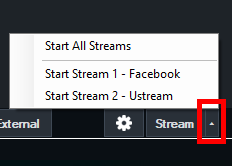 Streams can also be controlled from the Streaming Settings window by selecting the top stream button to select the stream, then the Start x / Stop x button at the bottom of the window.
Stream Errors
If a particular stream encounters an error, it will be displayed on screen and the stream stopped.
However, all other streams will continue to run as normal, and the stream that stopped can be started manually again when the problem is resolved.