Video
Use the Video Input to load video files such as AVI, MPG, MXF, MP4, WMV and QuickTime.
DVD files should be loaded through the DVD option instead.
Mark In/Out
The Video Input supports specifying custom Start (Mark In) and End (Mark Out) points for playback.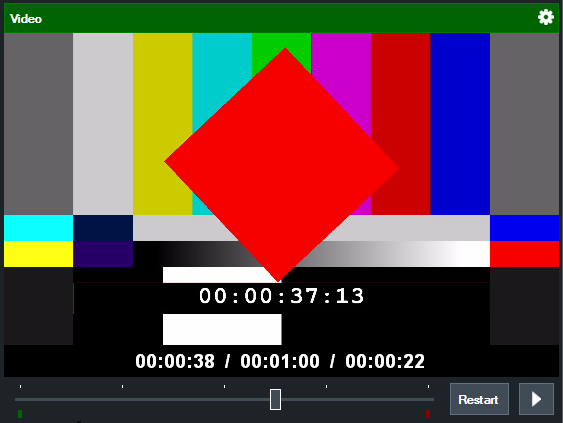 The Start and End points are marketed by a Green square for Start and a Red square for End.
To change the Start point, drag the bar to the chosen position and right click to select Mark In from the menu.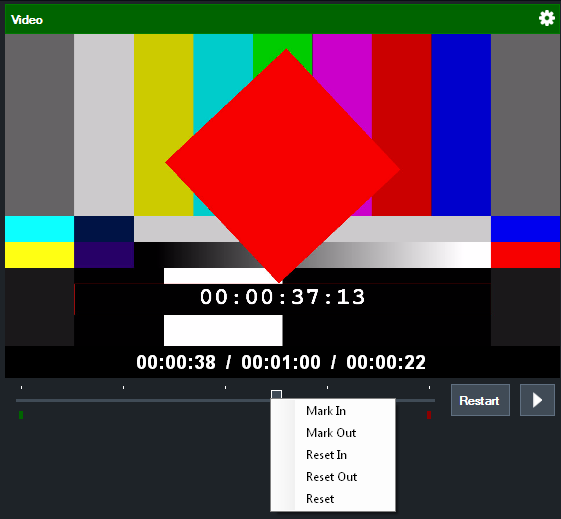 To change the End point, repeat these steps only select Mark Out from the menu instead.