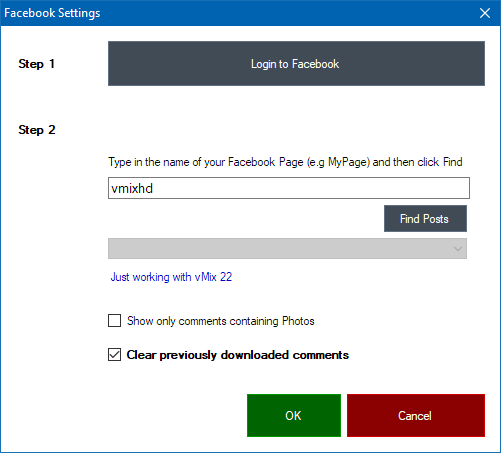 Step 1
This will display a browser window in order to login to Facebook.
A Facebook account is required to view content.
Step 2
Public Page Post

Important Note: Facebook Privacy/Security Policies only allow access to comments from posts on a Public Page you are an admin for.
User profiles, groups, events and all other Facebook content is not accessible.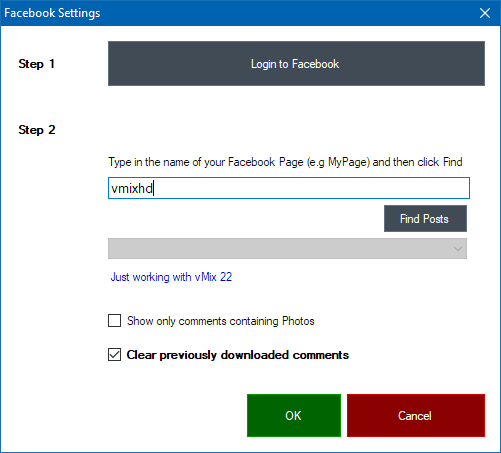 To find a Facebook post directly from vMix Social, type in the name of the page (without the full url) and click Find Posts.
The most recent posts will be added to the drop down box for selection.
Show only comments containing Photos
Filter all content and only display comments that include a photo.