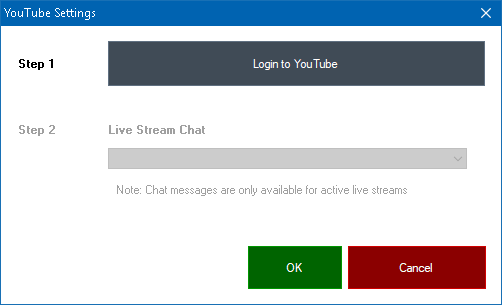 Step 1


Click Login to YouTube to login to your account.
NOTE: You must login to the same account that created the stream.
Step 2


If the login was successful a list of streams under the account will appear in step 2.
Note that only activate live streams that have the "chat" feature enabled will appear in this list.

If your stream does not appear, check the settings of the stream to ensure it is not set to Private and it has the chat feature enabled.



Step 3


Click OK and being receiving live chat messages by clicking the ON button next to the YouTube icon.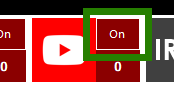 Note that YouTube keeps only a limited number of chat messages in its history. Older messages may not appear depending on how active the chat is.