Produce awesome live streams of your gaming events through vMix!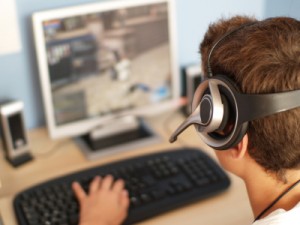 Live stream all of your action
Live streams are the most common way for people to connect with eSports or your gaming stream. vMix integrates directly with Twitch, so you can be streaming your gaming session to your channel in no time with great quality!
Create a great live eSports production
Creating live eSports events or gaming streams is easy through vMix! eSports events require the action on small computer screens to be displayed on large screens for the audience to see. You can output your vMix production to these large screens to provide an exciting production for your live audience to watch!
Don't miss any of the action
You can use vMix to record your game to edit later or to use for a compilation video!
vMix in Action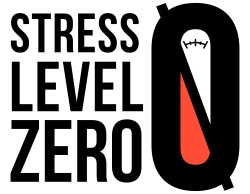 vMix in use at Stress Level Zero!
vMix is used by game development company Stress Level Zero for their game streams and dev videos. These can be seen via their Twitch channel.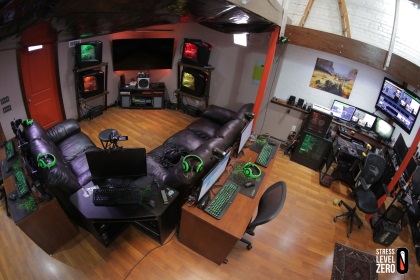 Stress Level Zero
If you're interested in VR gaming or the HTC Vive, you would have heard of Stress Level Zero, developers of Hover Junkers. Before this, Stress Level Zero started out as a gameplay streaming channel where they would stream live edited content using the setup that is detailed below and in the video. As they're currently in development mode for Hover Junkers they are currently using vMix mainly for streaming their game development.
The Setup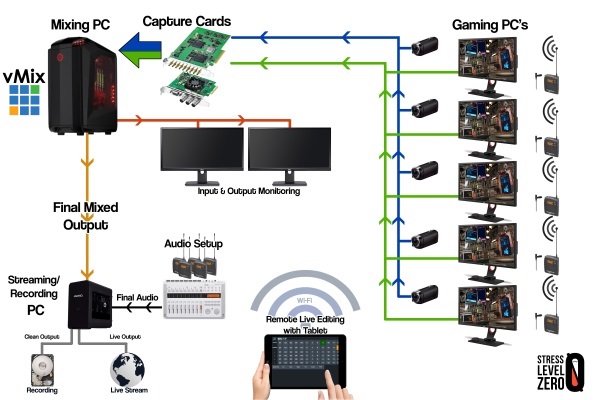 For the main gaming streams at Stress Level Zero they capture, stream, and live edit 5 gaming computers with 5 locked cameras and 2 mobile cameras. Which all get converted to SDI using a HDMI 4k to SDI converter box. Those SDI cables go to the capture cards inside the mixing computer. From this mixing computer they create scenes, add delay, and match up all the inputs using vMix. This is then live edited from a mobile tablet using the vMix Web Controller, allowing the editor to be closer to the action. After the live mix is created the final output is sent to a second recording and streaming pc. This PC takes the final output and adds the final audio, music, overlays, donations, text, and extra graphics to their live stream.
The Verdict
"Without vMix we could have not created our live stream channel on an affordable budget. It is also one of the only pieces of software that allowed us to add delay to the game feeds. Without this we would not be able to live edit and still hit all the action moments that happen so quick in gaming. vMix is the most flexible and expandable software I have found on the market. Without vMix we would not have been as successful with our live stream gaming channel."- Spencer, Stress Level Zero
Here's a recent video showing their office set up.