« Back to Knowledge Base
Setting up vMix to use dedicated graphics in NVIDIA Optimus laptops
Laptops with NVIDIA graphics may run vMix using the integrated Intel graphics which may reduce performance.
To change the default graphics used by vMix follow the steps below:
1. Right click desktop and select NVIDIA Control Panel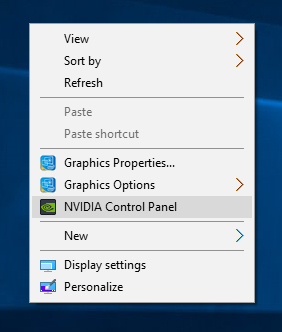 2. Open the Manage 3D Settings section and select the Program Settings tab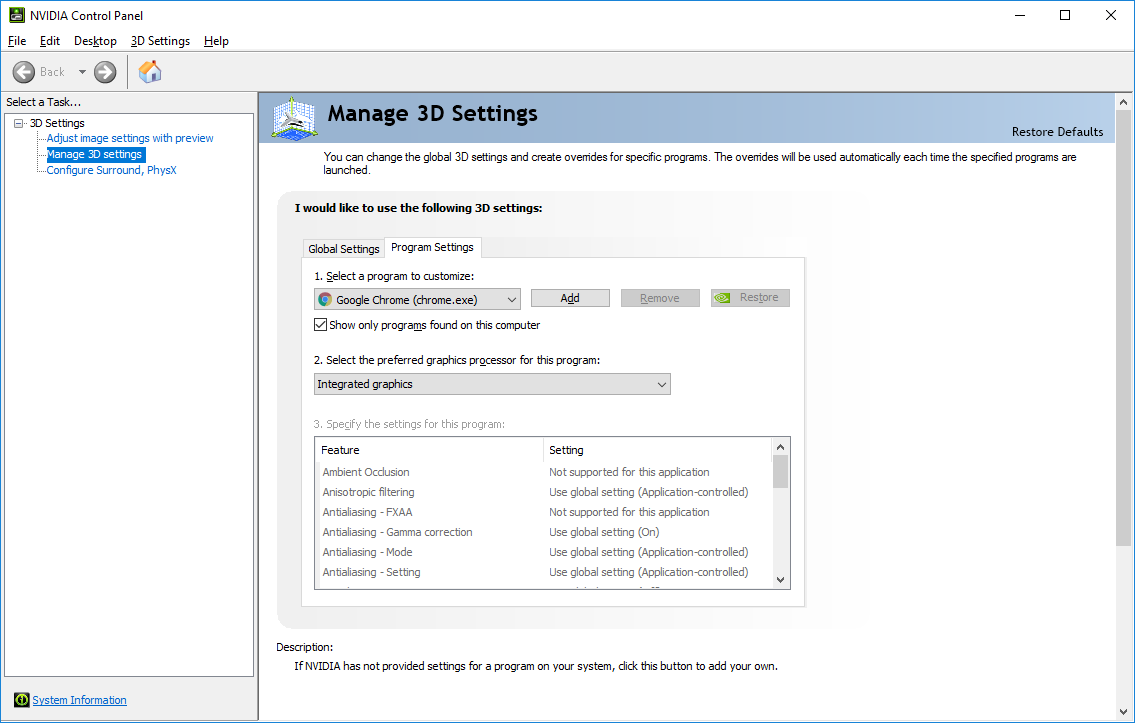 3. Click the Add button next to "Select a program to customize" and locate vMix in the list then click "Add Selected Program"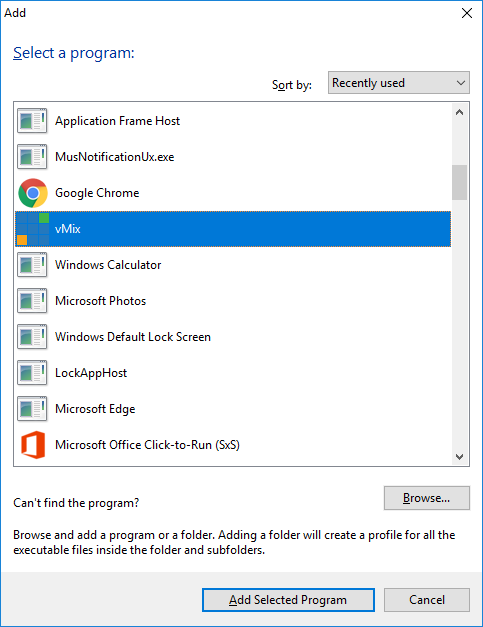 4. Select "High-performance NVIDIA processor" under the "Select the preferred graphics processor for this program" section.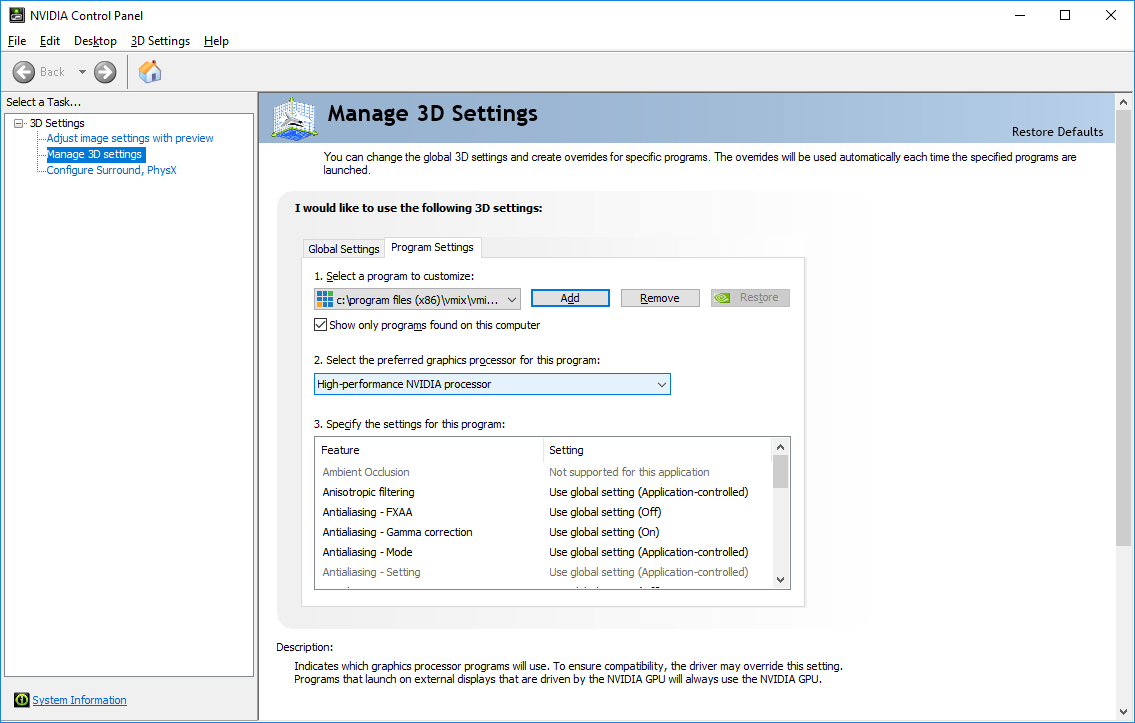 5. vMix will now run using the NVIDIA graphics, this can be confirmed by checking Settings -> Performance in vMix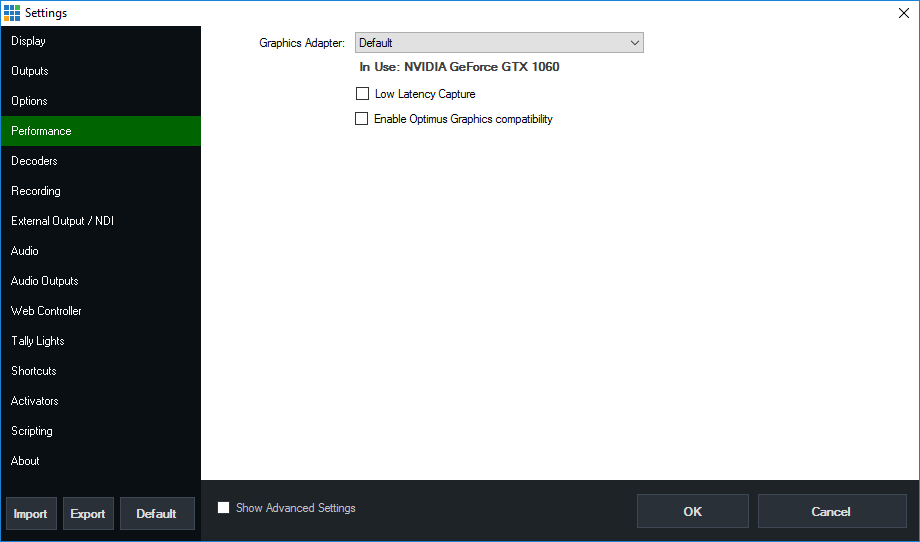 keywords: nvidia optimus laptop performance
Last Updated: Wednesday, June 27, 2018 3:21:28 PM