Produce awesome live streams of your gaming events through vMix!
Live stream all of your action
Live streams are the most common way for people to connect with eSports or your gaming stream. vMix integrates directly with Twitch, so you can be streaming your gaming session to your channel in no time with great quality!
Create a great live eSports production
Creating live eSports events or gaming streams is easy through vMix! eSports events require the action on small computer screens to be displayed on large screens for the audience to see. You can output your vMix production to these large screens to provide an exciting production for your live audience to watch!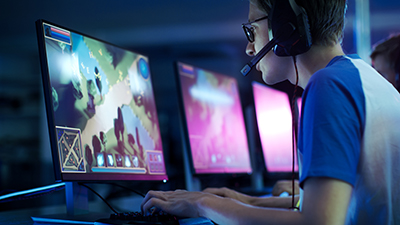 Don't miss any of the action
You can use vMix to record your game to edit later or to use for a compilation video!