« Back to Knowledge Base
Configuring the Sony SRG series for VISCA over IP PTZ support
vMix 20 and higher includes support for the VISCA over IP protocol which is available on Sony SRG series PTZ cameras.
To enable this protocol on the camera:
1. Ensure the latest firmware is installed on the camera. For SRG 300 this will need to be 2.0 or higher.
This can be found from the Sony web site support page.
2. Open up the camera's configuration web page (see the Sony documentation on how to locate this).
3. Click the Settings menu and then from the right hand menu select Network
4. At the very bottom of the network settings there is a VISCA Interface option, change this to IP and click OK.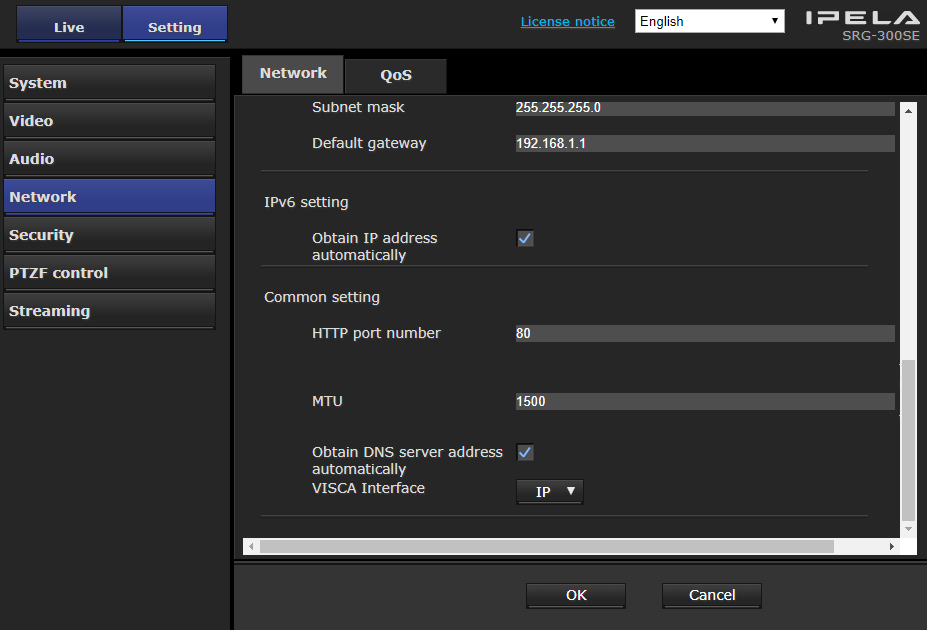 Last Updated: Wednesday, June 27, 2018 3:21:46 PM