« Back to Knowledge Base
Webcam Access Denied Error
When adding a Webcam or USB Capture input into vMix, you may see an error such as "Access Denied" or "Capture Device could not be loaded, please check the device and try again.".
In some cases this error may be the result of security and/or anti-virus software installed on the machine as some now include a feature that prevents programs from accessing the Webcam. In this case, check the software settings to see if there is an option to give vMix access to the webcam. Bitdefender is an example of one security program known to do this.
Otherwise it could be related to the Windows Privacy Settings for Cameras. To check this setting, please do the following:
Step 1
Open up Windows Settings. This can be found by clicking the cog icon in the start menu in Windows 10 or by searching for Settings in the start menu.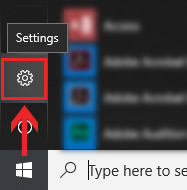 Step 2
Select the Privacy option.

Step 3
In the left sidebar under the App permissions section, select the option for Camera.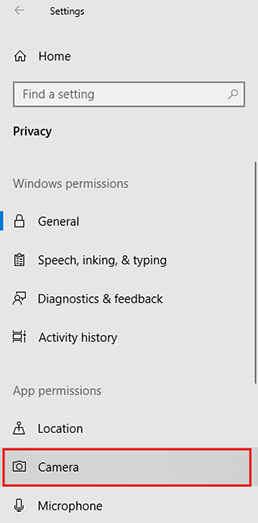 Step 4
There will be a section titled Allow apps to access your camera. If this is switched off, make sure it is switched to On. Then try your camera input again in vMix.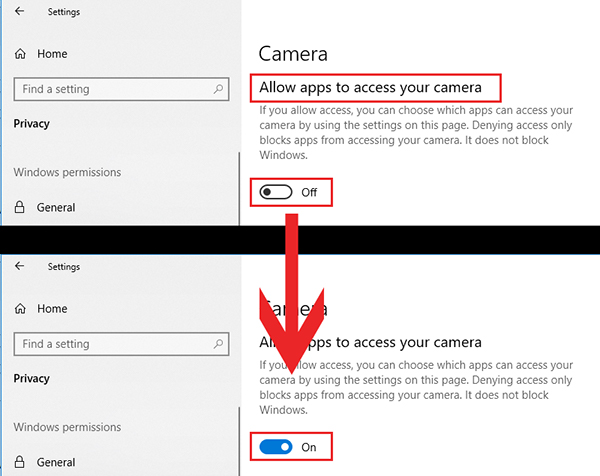 Last Updated: Friday, August 31, 2018 1:01:36 PM