« Back to Knowledge Base
How to add vMix to the list of allowed apps for streaming to Facebook Groups
In order to live stream from vMix to Facebook Groups, you will need to edit the Facebook Group settings and add the vMix app to it. This gives vMix permission to stream to the Group page.
Requirements
You must be an administrator of the Facebook Group
Requires vMix version 21.0.0.53 or higher
Instructions
Step 1
Go to your Facebook Group in your browser. Up the top under the banner image is a button called More. Select this button and then choose Edit Group Settings.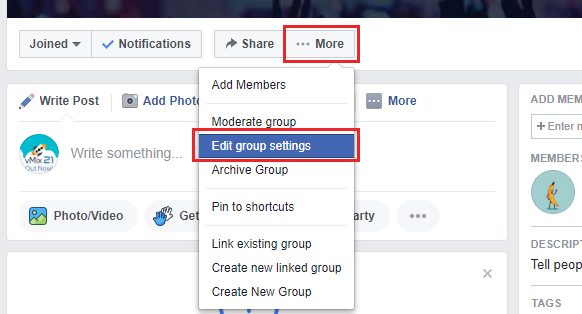 Step 2
Scroll down till you find a section called Apps and select the Add Apps button.

Step 3
In the list of apps look for the vMix app and select it. You can also find it under the Entertainment category.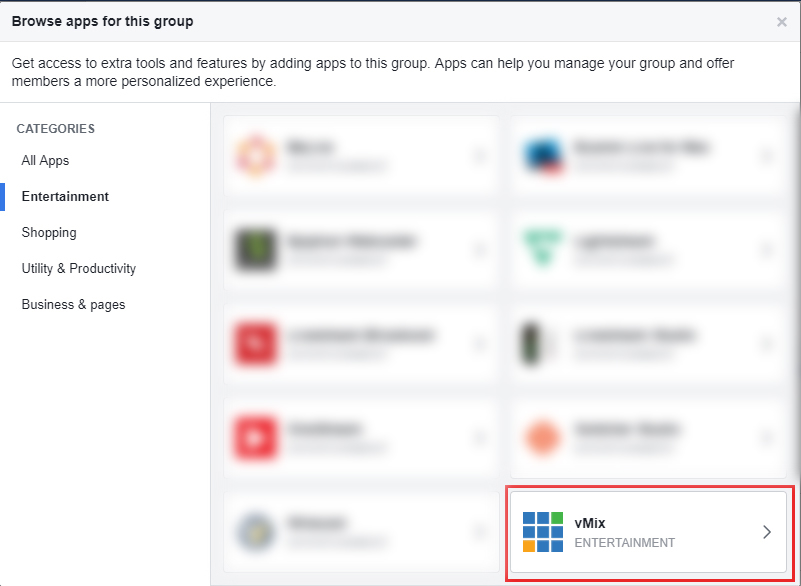 Step 4
Confirm adding the vMix app in the next window that appears by clicking the Add button.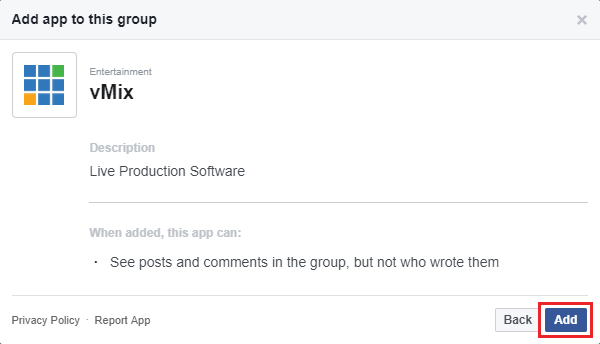 Step 5
Once added, you can now go back to your streaming settings in vMix and open the Facebook Settings for your stream. In the Location dropdown menu, any groups that have had the vMix app added to it, will appear in this menu and allow you to stream to it.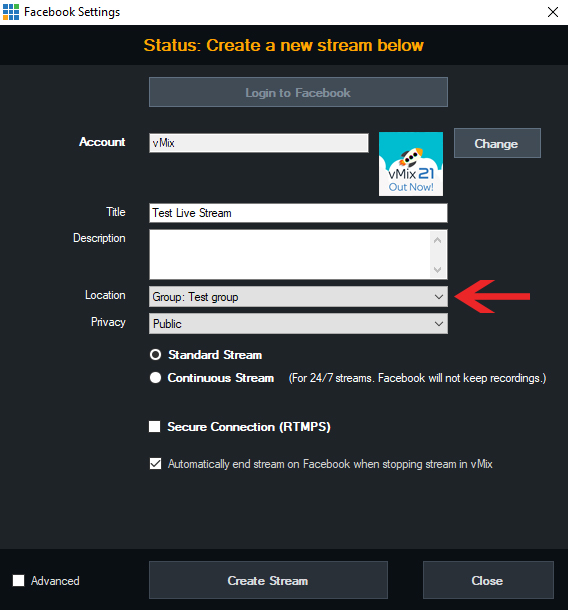 Last Updated: Monday, July 30, 2018 1:47:55 PM