« Back to Knowledge Base
Access is denied error when trying to add an Audio Input
When attempting to add an audio input to vMix (such as the Line In on your computer) you may receive the following error message:
Access is denied (Exception from HRESULT: 0x80070005)
When adding a camera input from a USB Capture device with inbuilt audio, you may also receive an error such as:
Unspecified Error
Or
Invalid Pointer
Or
Value does not fall within the expected range
This may mean that the Privacy setting in Windows has been set to not allow apps to access your microphone or audio input. To fix this, please complete the steps below:
Step 1
Open up Windows Settings. This can be found by clicking the cog icon in the start menu in Windows 10 or by searching for Settings in the start menu.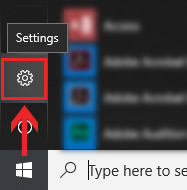 Step 2
Select the Privacy option.

Step 3
In the left sidebar under the App permissions section, select the option for Microphone.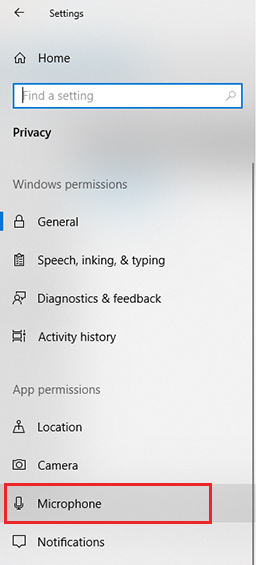 Step 4
There will be a section titled Allow apps to access your microphone. If this is switched off, make sure it is switched to On. Then try your audio input again in vMix.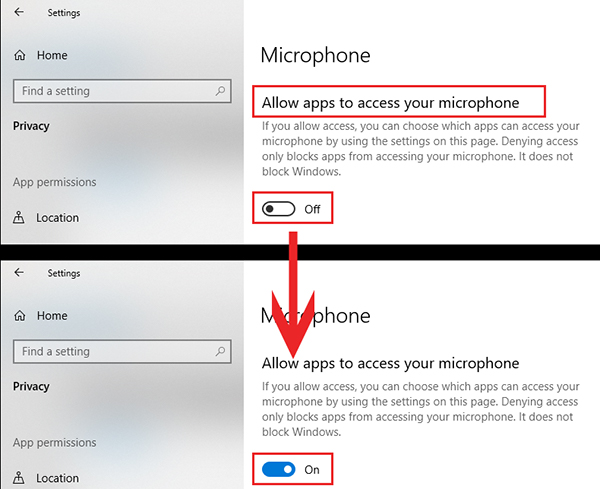 Last Updated: Wednesday, April 15, 2020 12:45:47 PM