« Back to Knowledge Base
Using the Elgato Stream Deck with vMix
The
Elgato Stream Deck
is an affordable controller for producing live video content with vMix. You can use the Stream Deck to program over 300 shortcut functions!
What you will need...
An Elgato Stream Deck, Stream Deck Mini or Stream Deck XL
The Elgato Stream Deck Application 4.0 or above
vMix 22 or above
You can check out our tutorial video and follow along with the instructions below-
Step 1
Firstly, plug in your Elgato Stream Deck and turn on your vMix PC. Then open up the the Stream Deck Application. Once opened click the Stream Deck Store button (looks like a little coloured keyboard icon) at the top right. (In previous versions this was the More Actions button in the bottom right corner).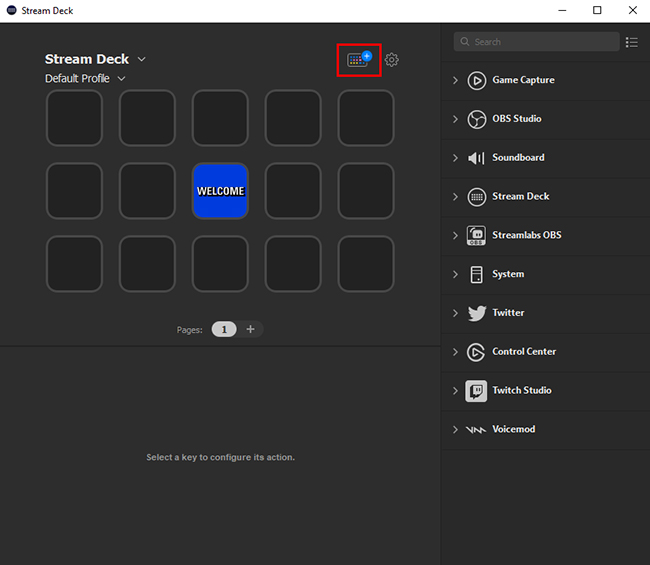 Step 2
Click Plugins in the left sidebar. Then select the Video category and scroll down to vMix. Alternatively, use the search field in the top right corner to filter the vMix plugin. Once located click the Install button.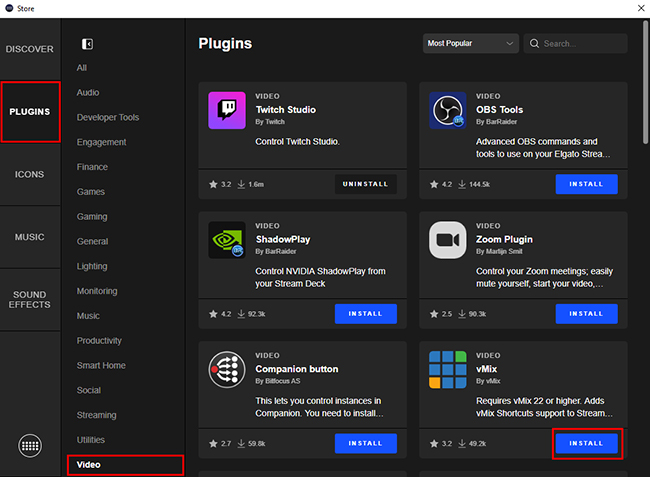 Step 3
After you have added the vMix app, just select the vMix shortcut button and drag it to all of the buttons you want to assign a vMix shortcut to.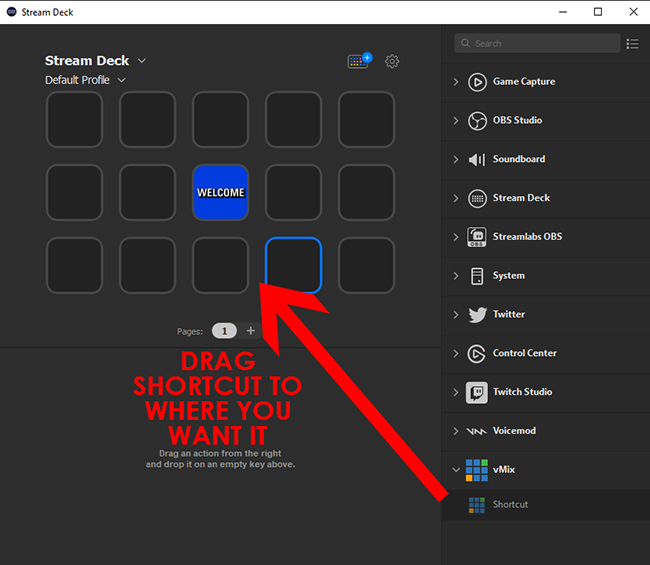 Like so...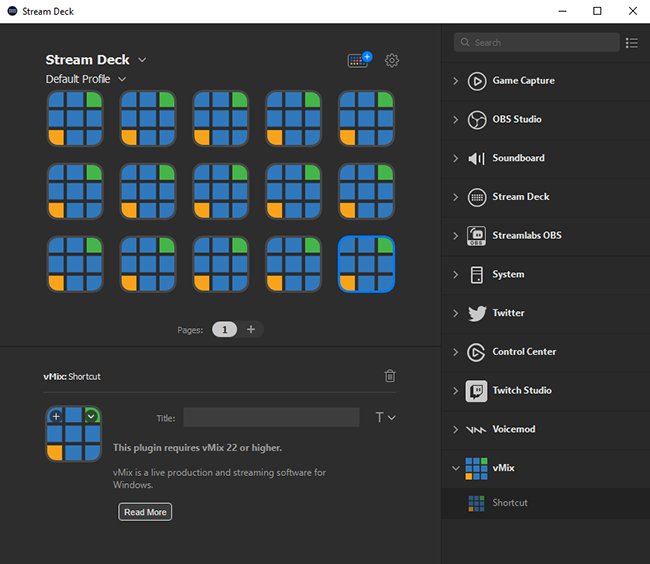 Step 4
Ok, so let's head to vMix! You'll need to go to Settings -> Shortcuts and then add a shortcut.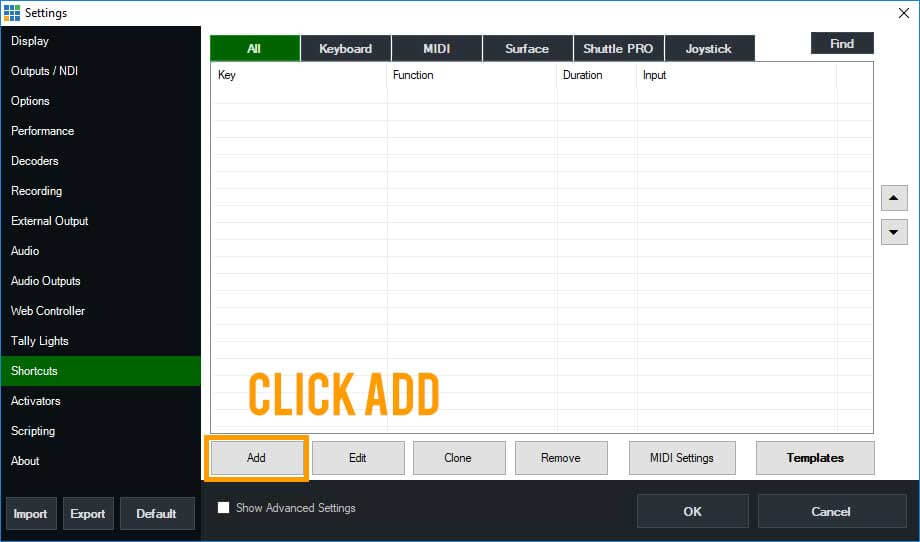 Step 5
Then click Find to select the button that you have chosen in the Stream Deck Application.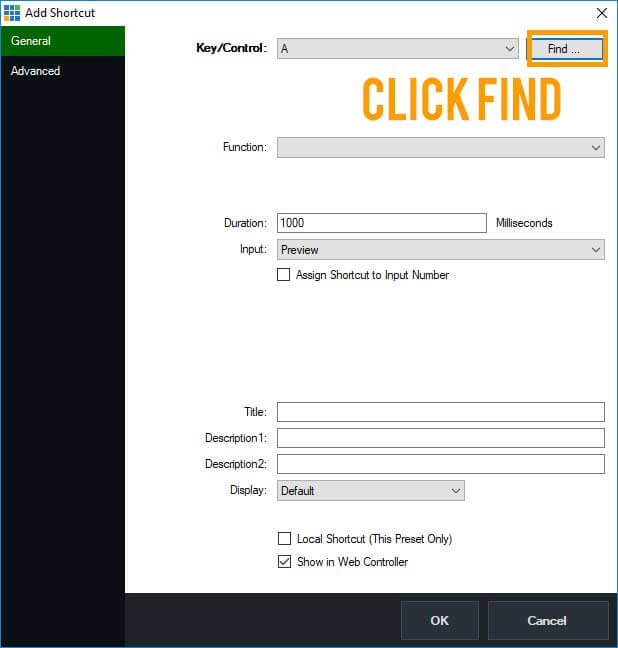 Step 6
Press the button on the Stream Deck and choose whether you want the shortcut to work on button press or on release...then click OK.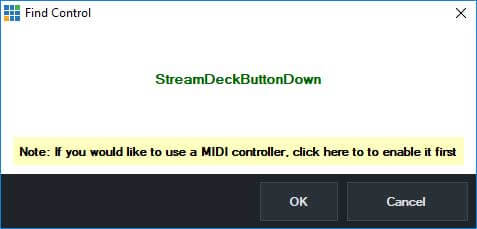 Step 7
Then set up your shortcut. You can also choose what displays on the button. If you'd like a preview of the vMix input that the shortcut is linked to then select Thumbnail.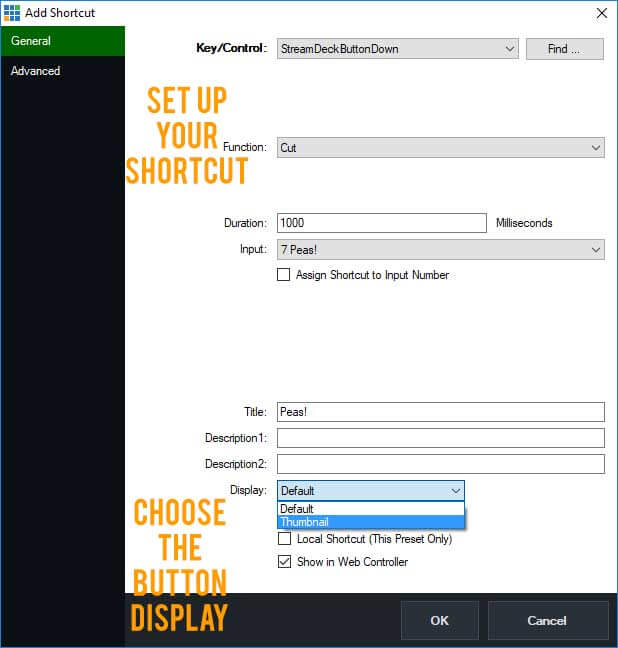 Step 8
Then you're good to go and you can start using the Stream Deck to control your production.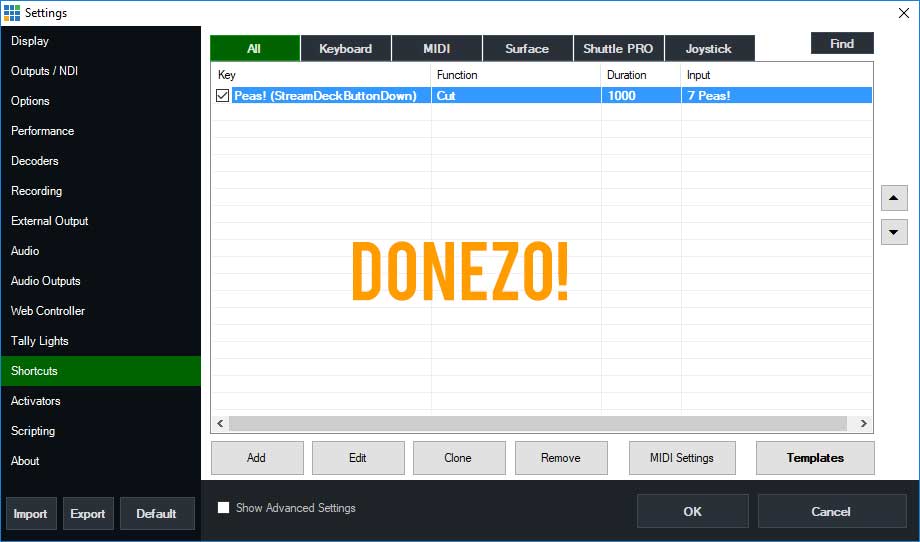 Last Updated: Tuesday, October 12, 2021 11:30:31 AM