« Back to Knowledge Base
How to upgrade to vMix 22 and vMix GT.
In order to use the new features in vMix 22, such as vMix GT, you'll need to update. This is free if you've purchased after January 1st 2018. If you've purchased prior to this, it's just $60 for 12 months worth of free updates.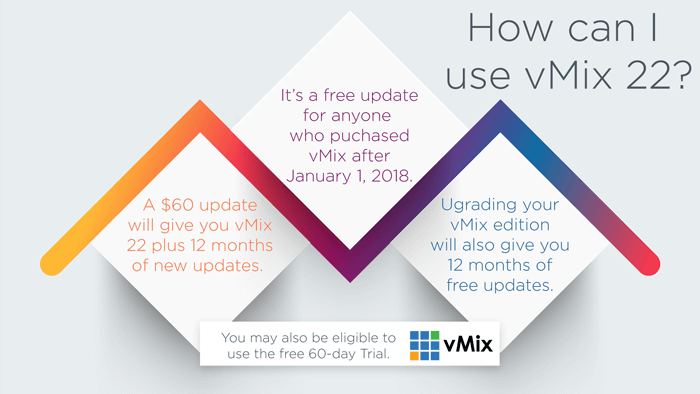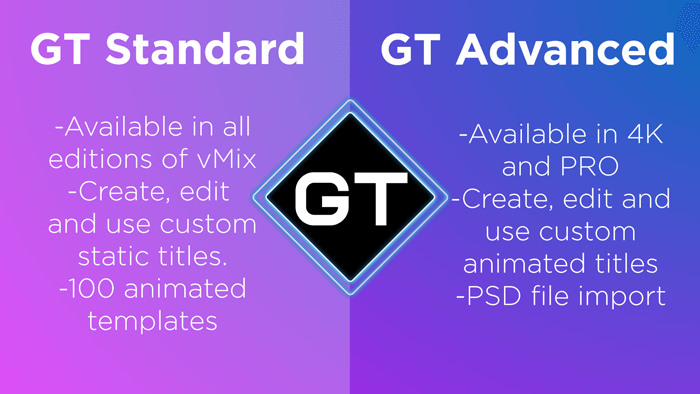 Last Updated: Monday, February 18, 2019 4:07:49 PM