« Back to Knowledge Base
vMix supports the use of RTMPS servers when streaming. This support began in vMix 21, so in order to use RTMPS you will need to have vMix 21 or later. If you purchased vMix in 2013 or later, you can update to vMix 21 for free. If you have purchased before 2013, you'll need to update to the latest version of
vMix for $60
.
Facebook Live requires the use of RTMPS in order to stream to their platform. You will need to make sure that you are using vMix 21 or later for your Facebook Live streams.
Here's a video tutorial on streaming via RTMPS, including a look at Facebook Live RTMPS-
If you are using the Facebook option from the vMix Streaming Menu then the RTMPS option will be ticked by default. If you haven't made any changes to your settings for some time, just go into the settings and make sure that the box is ticked. You can see the option on the following image-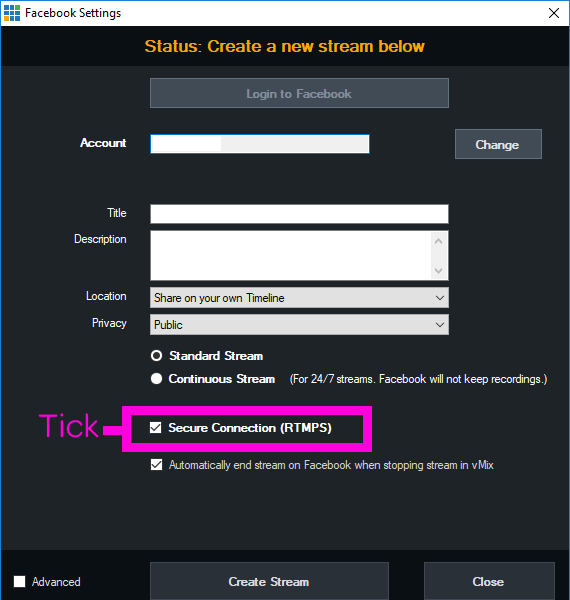 If you are using the Custom RTMP method, you just need to copy and paste the URL from the Facebook Live Create page. This is the same method as using an RTMP address.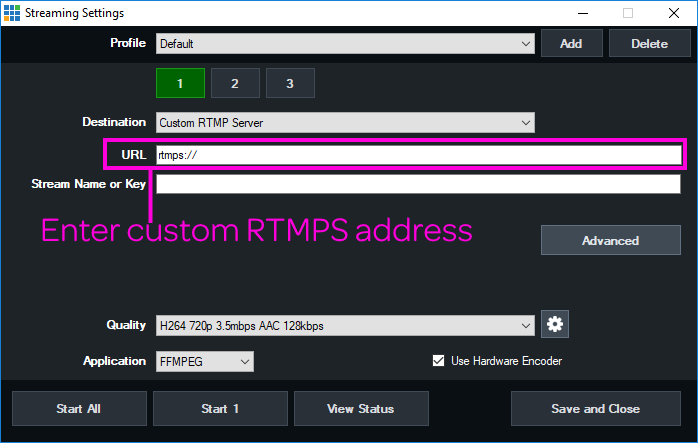 Last Updated: Monday, April 29, 2019 4:51:42 PM