« Back to Knowledge Base
Blank screen when logging in to Facebook in vMix Social
You may see a blank white page after logging in to Facebook in vMix Social.
To fix this, clear the cache of Internet Explorer by following the steps below:
1. Search the start Menu for Internet Options and click the icon.
2. From the General tab click the Delete button.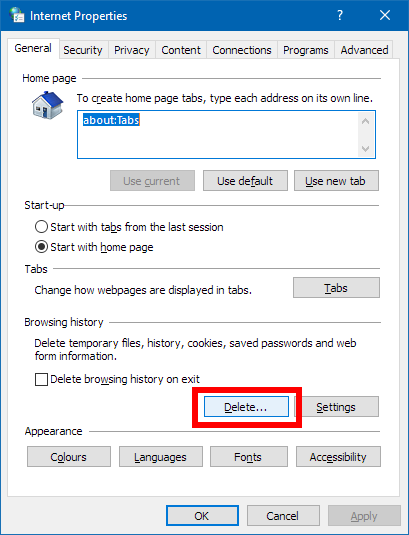 3. Untick "Preserve Favourites website data" then
Tick "Temporary Internet files and website files" and "Cookies and website data."
Finally click Delete to clear the cache.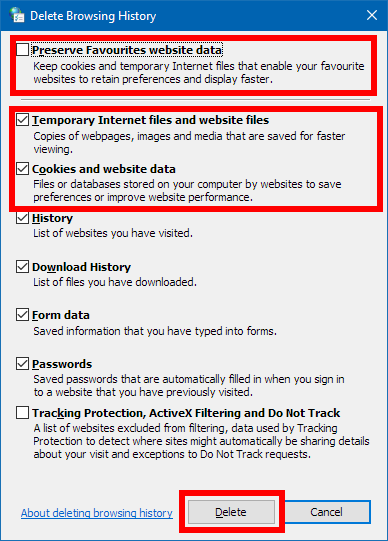 4. Close the Internet Options window.
You can now re-open vMix Social and login to Facebook.
Last Updated: Tuesday, June 18, 2019 10:06:51 PM