« Back to Knowledge Base
Enabling High-DPI display support in vMix
vMix 22.0.0.60 and higher now support High-DPI displays.
This enables clearer text and better quality preview video from within the vMix user interface.

To enable support, do the following:
1. Right click the shortcut to vMix and click Properties.
2. Under the Compatibility tab click Change high dpi settings.
3. Down the bottom under "High DPI scaling override" tick the box and select "Application" from the dropdown box.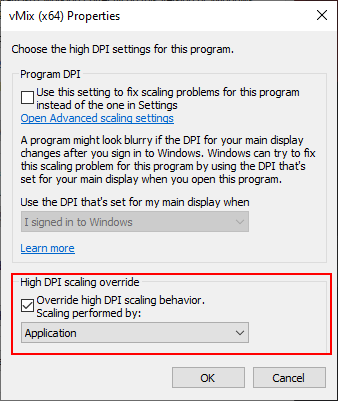 Last Updated: Friday, June 23, 2023 4:06:09 PM