« Back to Knowledge Base
How to set an audio delay to sync your audio and video together
After adding your camera and audio inputs into vMix, you may find that your audio and video are not in sync. This can occur when bringing in your camera inputs separately to your audio inputs in vMix (rather than using embedded audio as part of a capture card input for example). Audio arrives slightly quicker than video and as a result means the audio can be heard slightly before the video. Therefore you can set an audio delay setting on the audio input in order to sync it with your video.
STEP 1
After adding your camera and audio inputs in vMix, go to the Audio Mixer tab at the right of vMix. Then click on the settings button (cog icon button) on your audio input.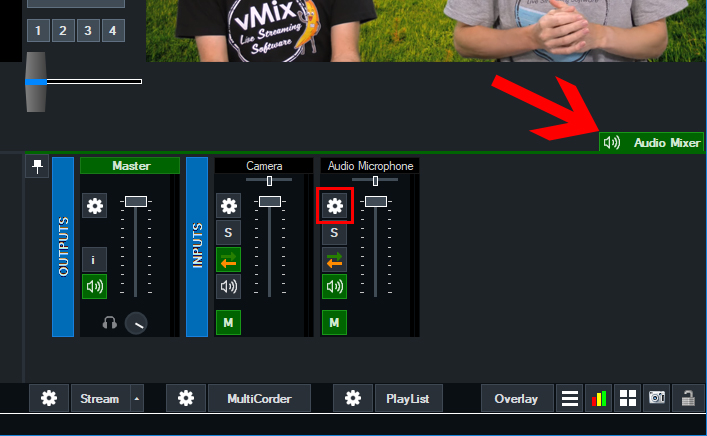 STEP 2
In the General tab is a section called delay. Adjust the audio delay setting in milliseconds by moving the bar to the right. Or manually typing the delay value in milliseconds into the field. Adjust this until your audio is in sync with your video.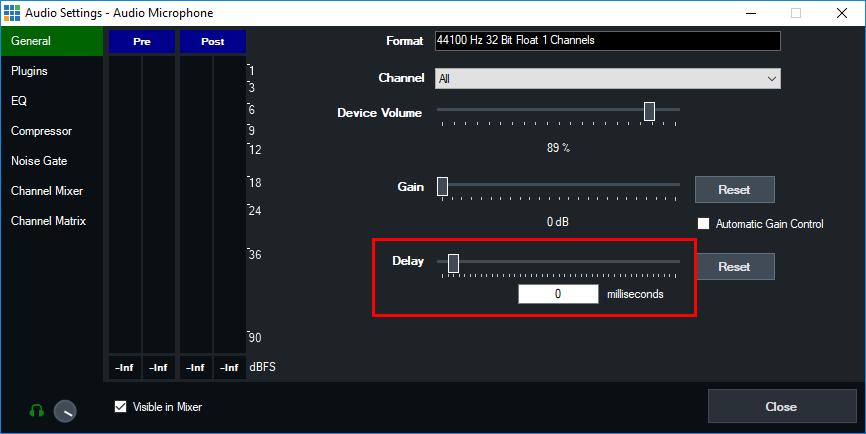 Also see the below YouTube Audio Settings video which briefly discusses this audio delay setting.
Last Updated: Wednesday, November 27, 2019 10:36:39 AM