« Back to Knowledge Base
Creating a new YouTube Live Stream using the new YouTube Studio interface
1. Log into your YouTube account. Go to the top right, click on your icon and then click YouTube Studio.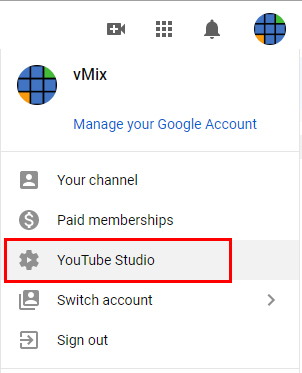 2. Up to the very top right of your screen, select the Create button and choose the Go live option. If this is your first time, you may need to wait 24 hours for YouTube to activate your account for live streaming.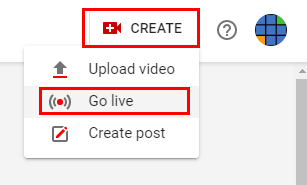 3. You will be taken to the new YouTube Studio interface. In the window that appears, select New Stream.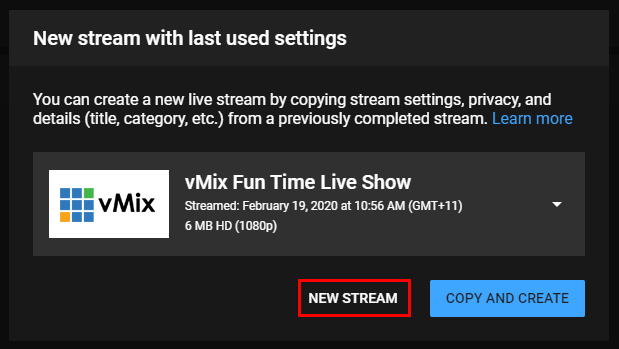 4. Enter in your live stream details including Title, Description and other settings. Then press Create Stream once done.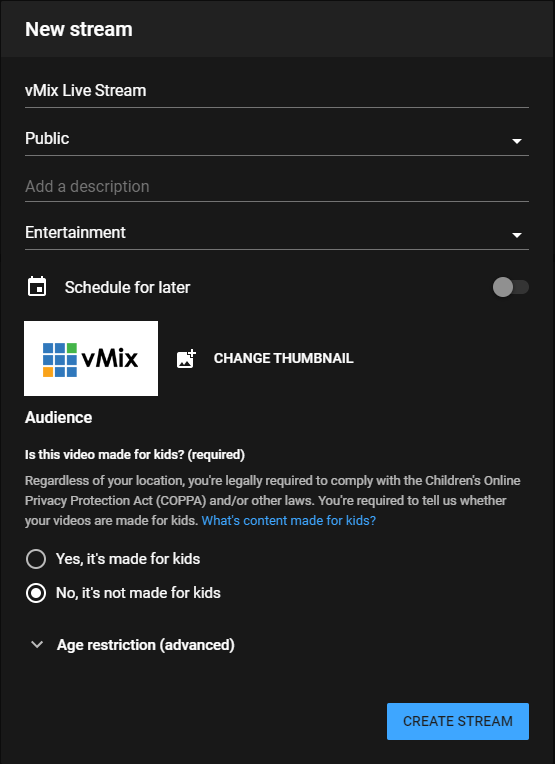 5. Next you will see some Stream Settings including a Stream Key. Click the Copy button to copy the Stream Key.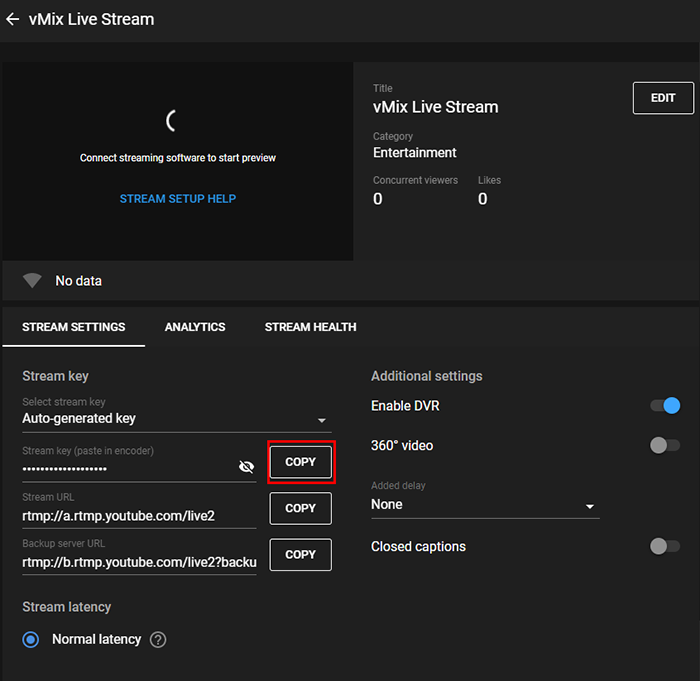 6. Open up the stream settings window in vMix. From the Destination dropdown menu, select the YouTube Live option. Underneath that will be a Stream Key field. Paste the Stream Key you have copied from Step 5 into this field.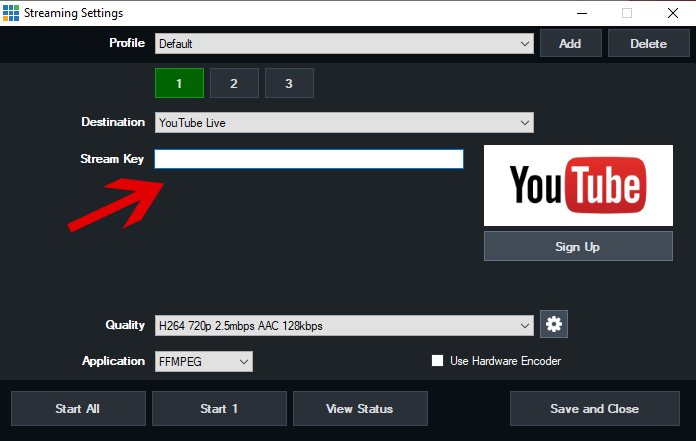 7. Click Save and Close to save your YouTube Stream settings
8. To begin the stream click the Stream button in your vMix window or open the Stream window and click Start to begin sending the stream to YouTube Live.
9. Go back to your web browser where you should now see the live stream preview showing. Click the Go Live button to go live.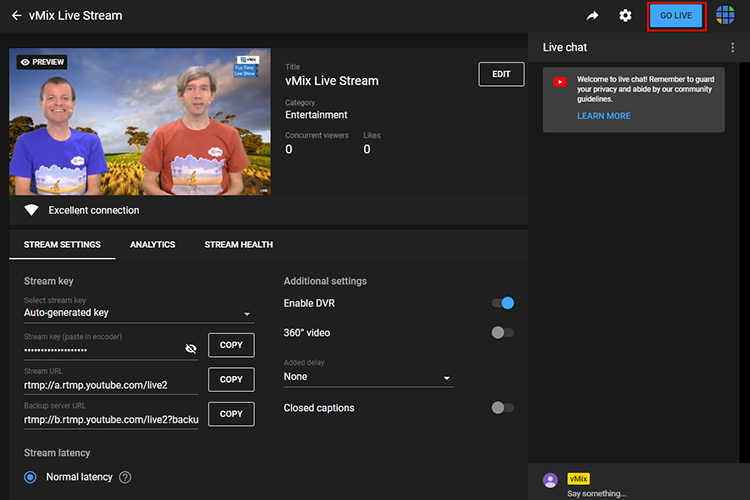 Last Updated: Thursday, May 7, 2020 6:06:57 PM