« Back to Knowledge Base
Local Network Streaming using NDI
NDI® is a technology that makes it easy to send and receive multiple channels of broadcast quality, low latency video over an existing Gigabit Ethernet Network. (see more on our NDI page)
NDI is the recommended method to use for local network streaming due to its quality and low latency.
Step 1
In vMix, select the Settings button at the top right corner. Then choose the Outputs/NDI tab. Select the NDI button positioned to the right of Output 1 so it is green and says NDI On. This will make Output 1 available as a source over the network via NDI. Click OK to save.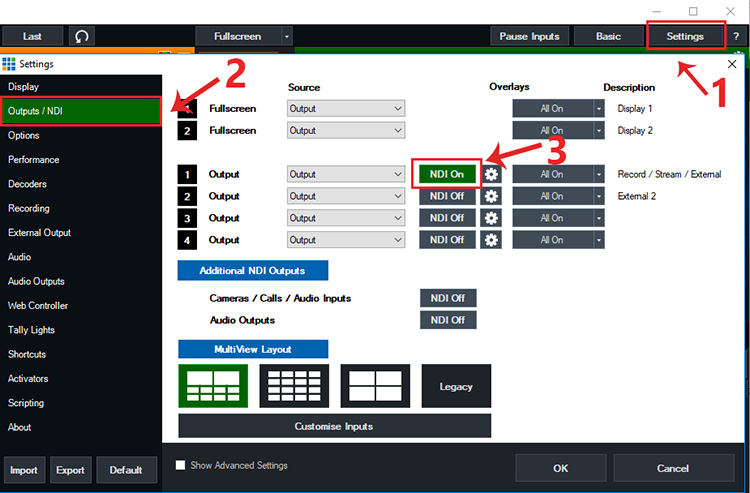 Step 2
For each computer on the local network that will be watching the vMix output (or local network stream), download and install the free Newtek NDI Tools pack available at the following link:
https://www.newtek.com/ndi/tools/#download-tools
This tool pack contains the NDI Studio Monitor program that will allow you to watch the vMix output being sent over NDI.
Step 3
Make sure any computers that want to watch the vMix output are on the same local network as the vMix computer. Open the NDI Studo Monitor program that was installed in Step 2.
Once opened, hover your cursor over the top left until you see the hamburger (3 lines) menu.

A menu will then appear. This menu should show the computer name of the vMix computer. Under that it should then allow you to select vMix - Output 1.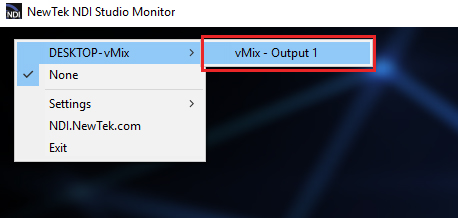 It should then start playing the video and audio output coming out of vMix.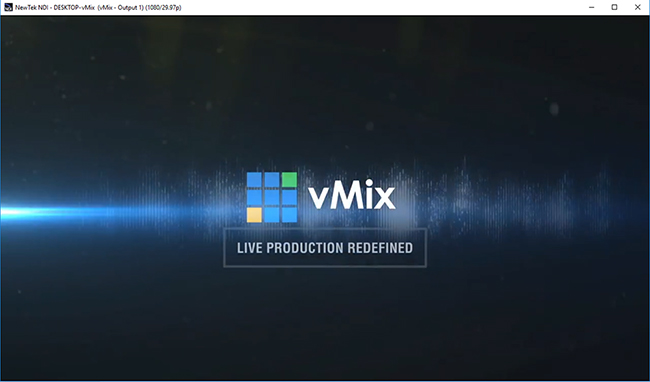 Last Updated: Tuesday, February 23, 2021 2:10:20 PM