« Back to Knowledge Base
Error when trying to login to Twitch streaming in vMix 21
When trying to login to Twitch via the vMix Streaming Settings window, you may encounter the following error message in vMix 21 or earlier:
The remote server returned an error: (410) Gone.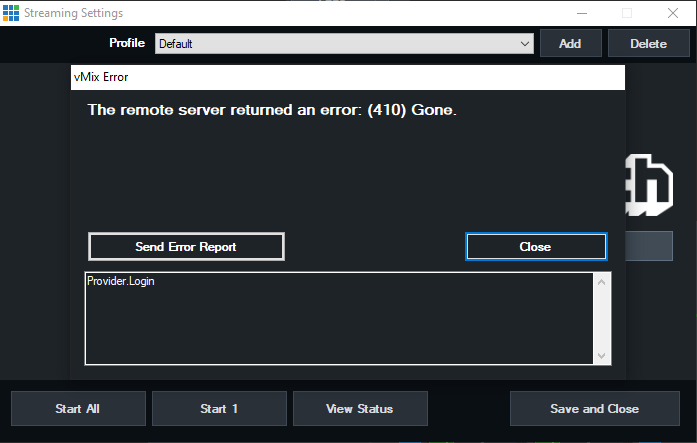 There is currently an issue with the Twitch API connection in vMix 21. This issue has been fixed as of vMix 22 and higher. We recommend upgrading to the latest version of vMix to fix this issue.
For those users whose vMix registration key is only eligible for versions up to vMix 21 and do not wish to upgrade, you can manually stream to Twitch from vMix instead:
1. Use the Custom RTMP Server destination in vMix.
2. Select a Stream URL from
https://stream.twitch.tv/ingests/
3. Use the Stream Key available from the channel page on the Twitch web site login area.
Last Updated: Thursday, April 30, 2020 5:19:29 PM