« Back to Knowledge Base
Why do I see black bars above and below my output in vMix?
If you are using widescreen inputs in vMix, but seeing a black bar appear above and below the image (otherwise known as "letterboxing"), this means you have set an incorrect aspect ratio in vMix.
In the below example, the Inputs, Preview and Output windows all look more square and as a result there are black bars that appear above and below anything that is widescreen in vMix. Such as a 1920 x 1080 video or camera input.
This means the vMix Output Aspect Ratio setting has been set to Normal (which is 4:3) instead of Widescreen (which is 16:9). To fix this, you need to adjust the vMix Output Aspect Ratio setting by doing the following:
Open vMix and select Settings from the top right
Select the Display tab
Change the Output Aspect Ratio setting to Widescreen and Press OK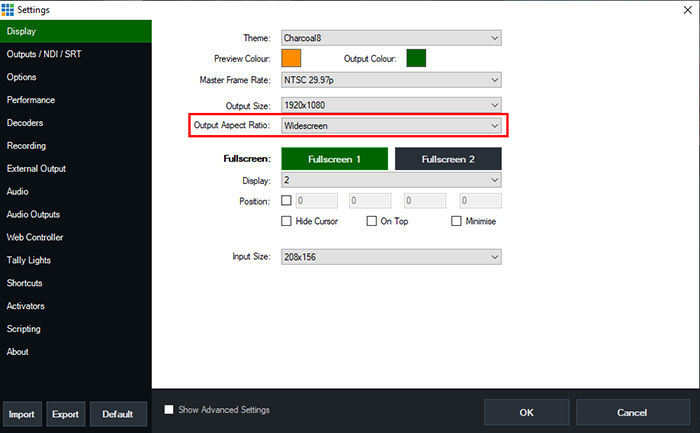 Last Updated: Wednesday, January 20, 2021 8:40:30 AM