« Back to Knowledge Base
vMix buttons may have numbers 5 and 6 instead of a triangle arrow icon
If you find that the triangle arrows that usually appear next to some of the main buttons in vMix have been replaced with numbers (such as 5 and 6), this is due to a bug caused by a Windows Setting.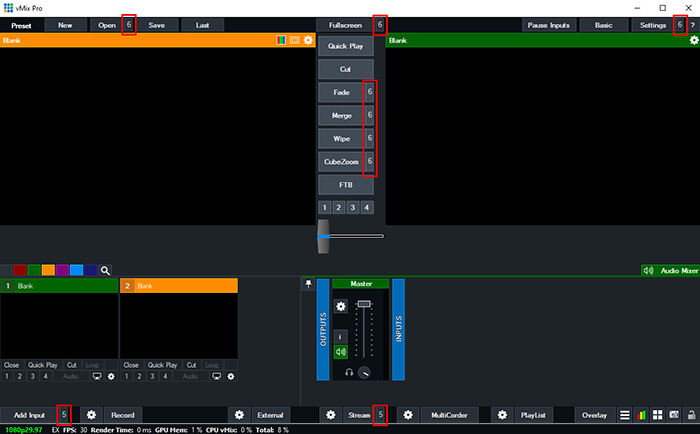 Please see the below steps for how to fix this issue:
Open Windows Settings
Click Time & Language
Select Region from the left side bar
Click the Additional date, time and regional settings from the right sidebar
Click Change date, time or number formats from under the Region heading
Select the Administrative tab
Click the Change system locale... button
Make sure the checkbox for Beta: Use Unicode UTF-8 for worldwide language support is not ticked and press OK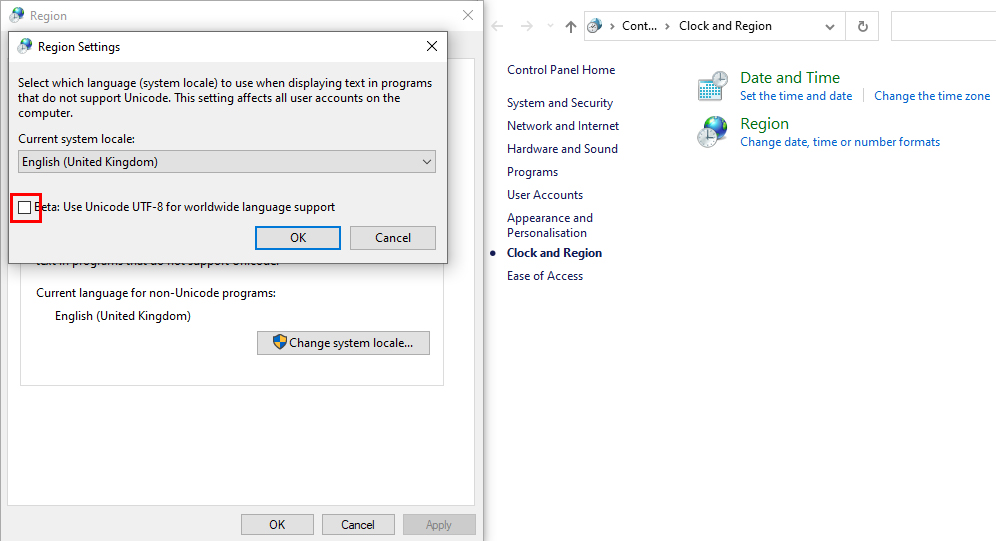 You may need to restart Windows after making this change. After that, re-open vMix and your buttons should look correct again.

Last Updated: Monday, July 26, 2021 2:47:54 PM