« Back to Knowledge Base
How to use the discrete graphics card on MSI Laptops
Some MSI laptops will give you the option to use the MSI Center to select how the laptop processes graphics. This is sometimes called a MUX Switch. With vMix we always recommend using your dedicated graphics card for all of your processing. Here's how you can alter that setting.
1) Search for the MSI Center application on your MSI Laptop.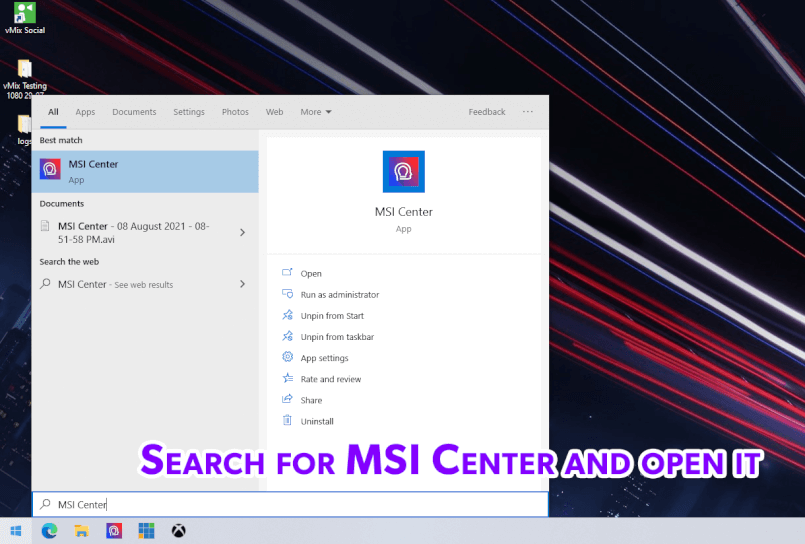 2) Once you have opened MSI Center select the Features option on the menu.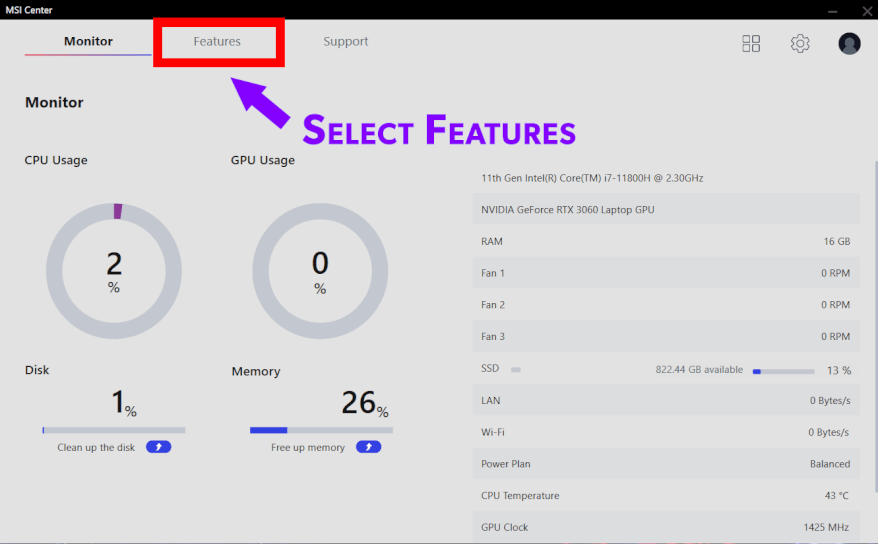 3) Then select the General Settings option.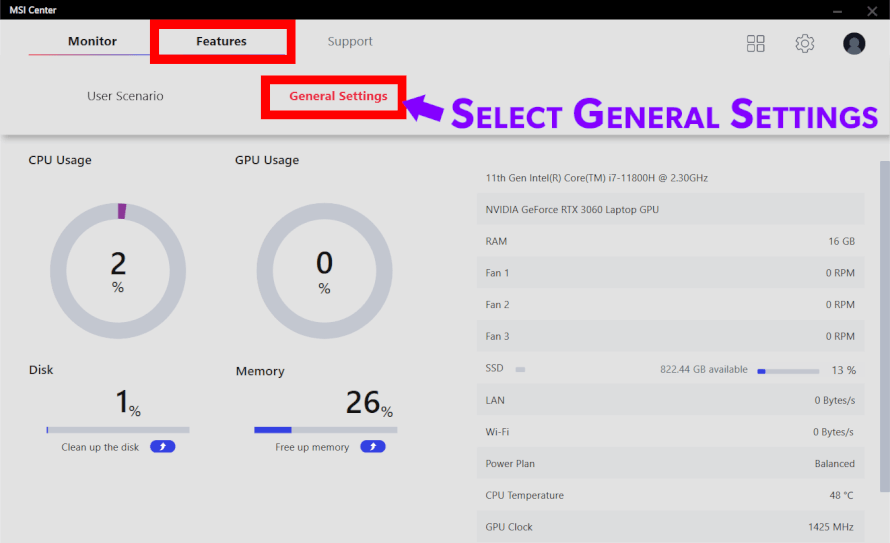 4) Then from the GPU Switch section, select Discrete Graphics Mode. That's it!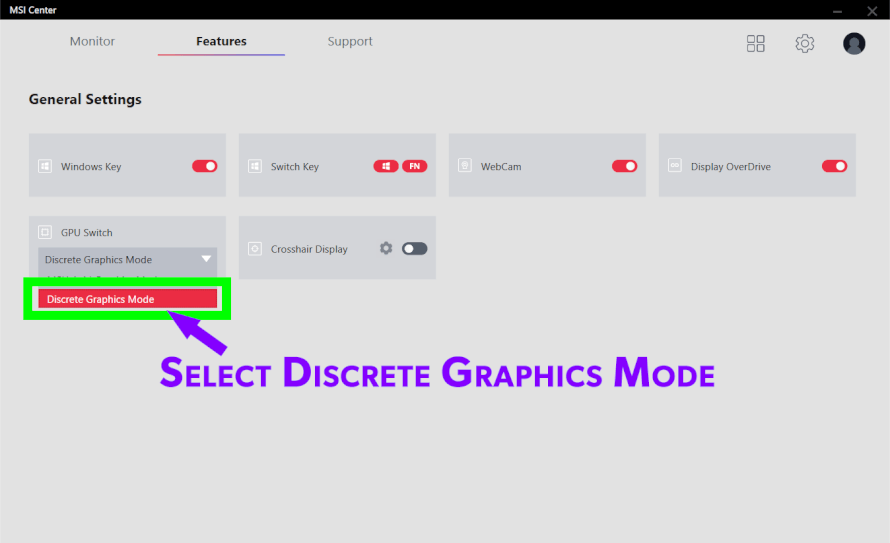 Last Updated: Thursday, July 21, 2022 3:14:27 PM