« Back to Knowledge Base
How to cancel auto-renewals on your vMix Max subscription
All vMix software sales and subscriptions are handled by our payment provider - 2Checkout. In order to manage your subscription including cancellation of auto renewals (unsubscribe), please login to your 2Checkout account portal.
Step 1
You can login using either your email address or your order number (this will send a login link to your email)
Step 2
Once logged in, you will see what orders are associated with your account. To manage your subscriptions or cancel auto-renewals on your vMix Max subscription, click the My Products menu item at the top.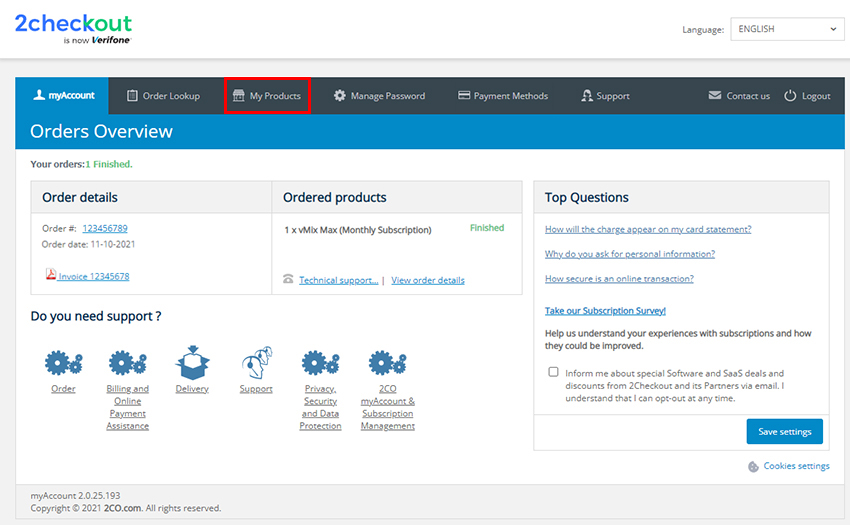 Step 3
If you already have auto-renewals enabled then you will see Auto-Renewal: enabled. To cancel this, click the Stop automatic subscription renewal link.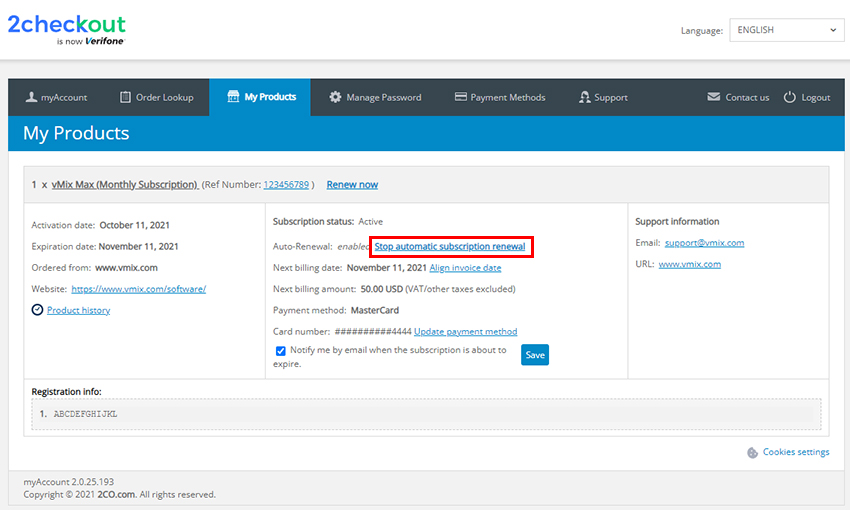 Step 4
A confirmation window will appear. This confirms that your subscription will still end at the end of the monthly subscription and that you do wish to cancel. Click the Stop auto-renewal link to confirm cancellation.

Step 5
Auto-renewals of your vMix Max subscription has now been cancelled. Your vMix Max subscription will automatically expire at the end of the billing month unless you choose to manually renew.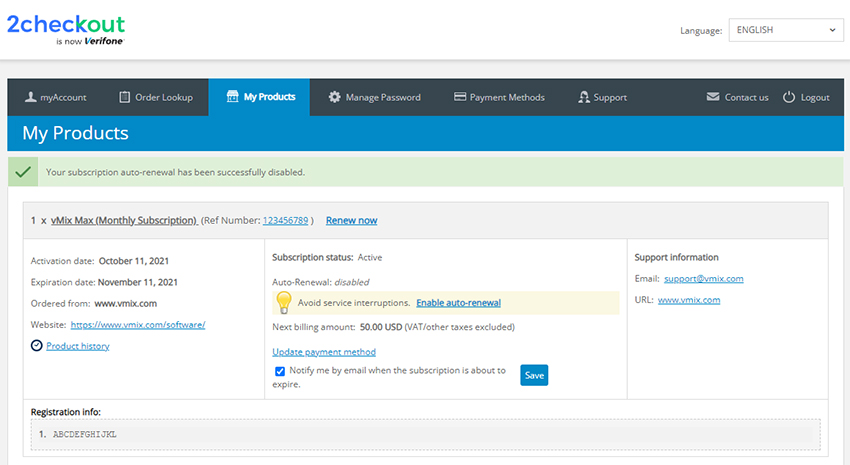 Last Updated: Wednesday, February 1, 2023 9:16:18 AM