« Back to Knowledge Base
How do I mute or turn off my microphone in my headphones so I don't hear myself speak?
If you are using a microphone in your production to speak into, you may wish to mute your microphone in your headphones. This is so you don't hear yourself speak back with an echo which can be offputting. We recommend muting your microphone in your headphones, to avoid this.
Step 1
After adding your Microphone input into vMix, go to the Audio Mixer over to the right. Find your microphone input and click the cog/gear icon to open the settings.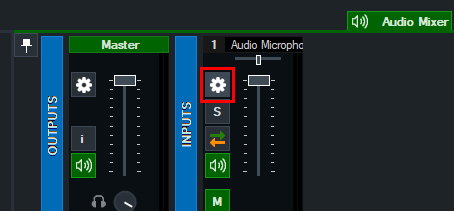 Step 2
In the bottom left corner is a little headphones icon. When this is green it means it is enabled (Audio will be heard in your headphones).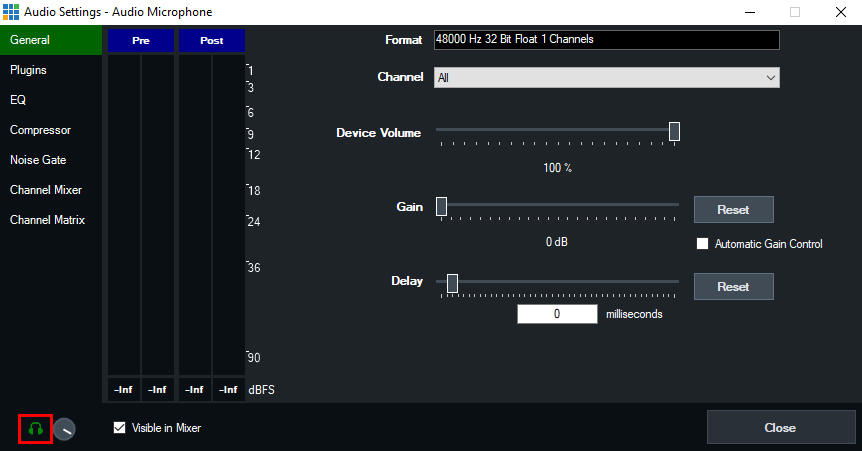 To mute in your headphones, click the headphones icon so it turns grey. This means it will now be disabled/muted in your headphones. But still be heard in the rest of your production.

Last Updated: Monday, November 15, 2021 9:35:06 AM