« Back to Knowledge Base
Resetting Facebook Login for vMix Live Streaming
If you need to reset your Facebook login for vMix Live Streaming, please follow the steps below:
Step 1
Login to your Facebook account in a web browser.
Step 2
Click the arrow at the top right hand corner and select Settings & Privacy and then choose Settings.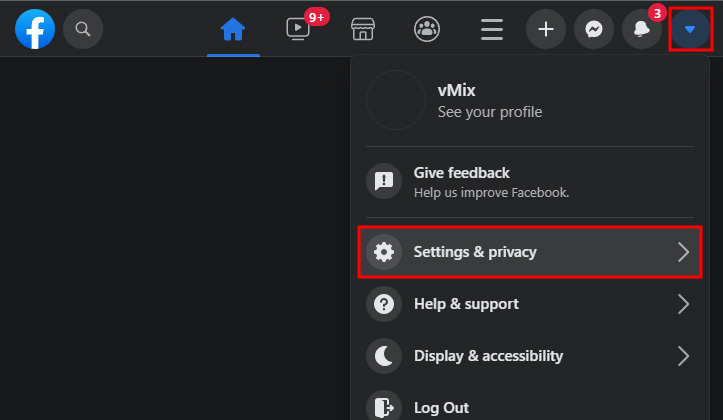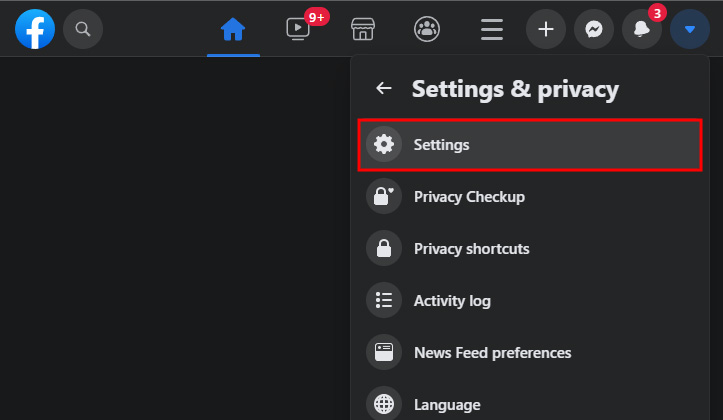 Step 3
From the left hand menu select Business Integrations.

Step 4
Under the Active tab click the checkbox next to the vMix item then click the Remove button.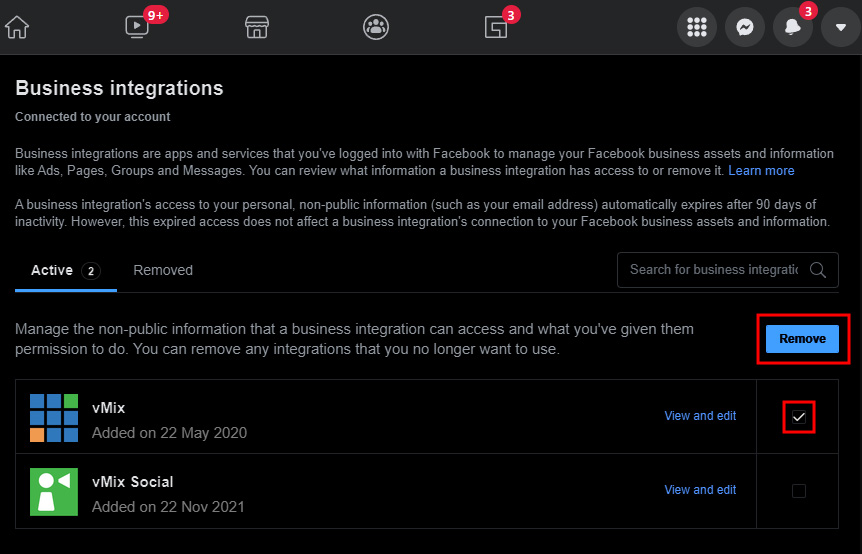 Step 5
Login again to Facebook from the vMix live streaming settings window.
Last Updated: Thursday, February 10, 2022 10:58:49 AM