« Back to Knowledge Base
Cannot see vMix Call menu on iPhone
When using an iPhone in landscape mode, you may not be able to see the vMix Call menu at the bottom. Or it might be partially hidden. To fix this, you will need to hide the Safari browser toolbar.
Step 1
In the Safari browser on your iPhone, go to the top next to the Address bar where you will see AA letters (as indicated in the below yellow square).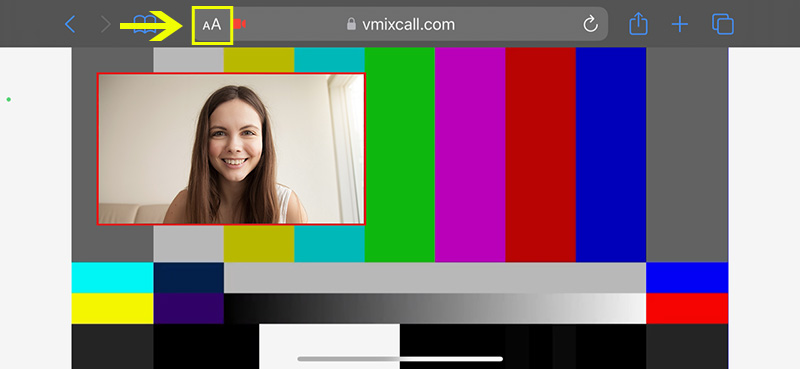 Step 2
Select the option to Hide Toolbar.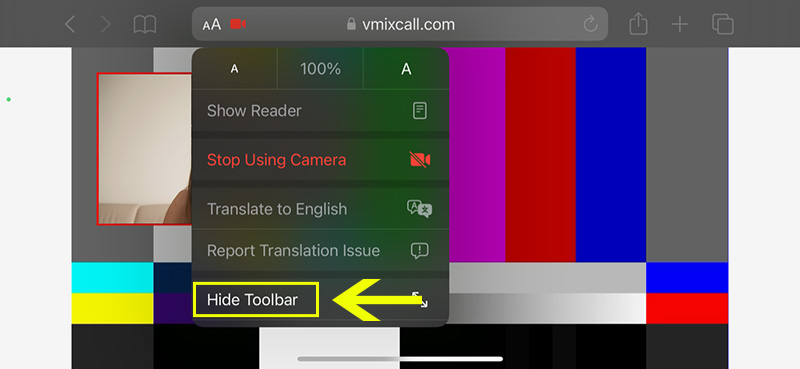 Step 3
Tap the screen once and you should now be able to see the menu at the bottom. (this will disappear automatically and can be brought back at any time with a single tap)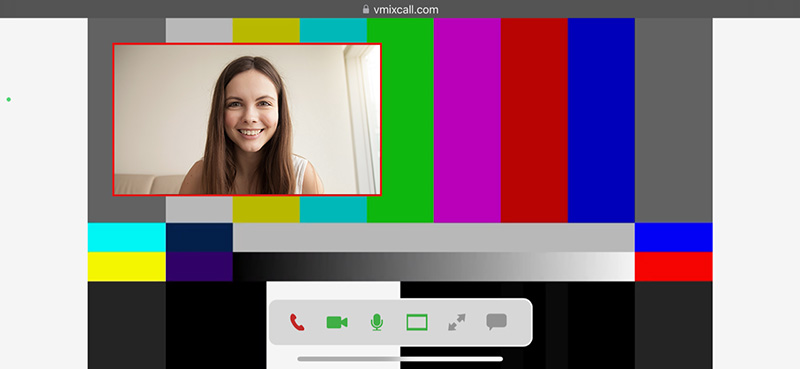 Last Updated: Thursday, February 2, 2023 9:42:13 AM