« Back to Knowledge Base
How to enter in a business VAT ID when ordering vMix software
If you are a EU business with a current VAT ID, you can purchase the vMix software without paying tax by entering in the ID on the purchase page as shown below.
This page appears after selecting which edition of vMix you wish to purchase.
Once the order is complete an invoice will be emailed containing your VAT ID.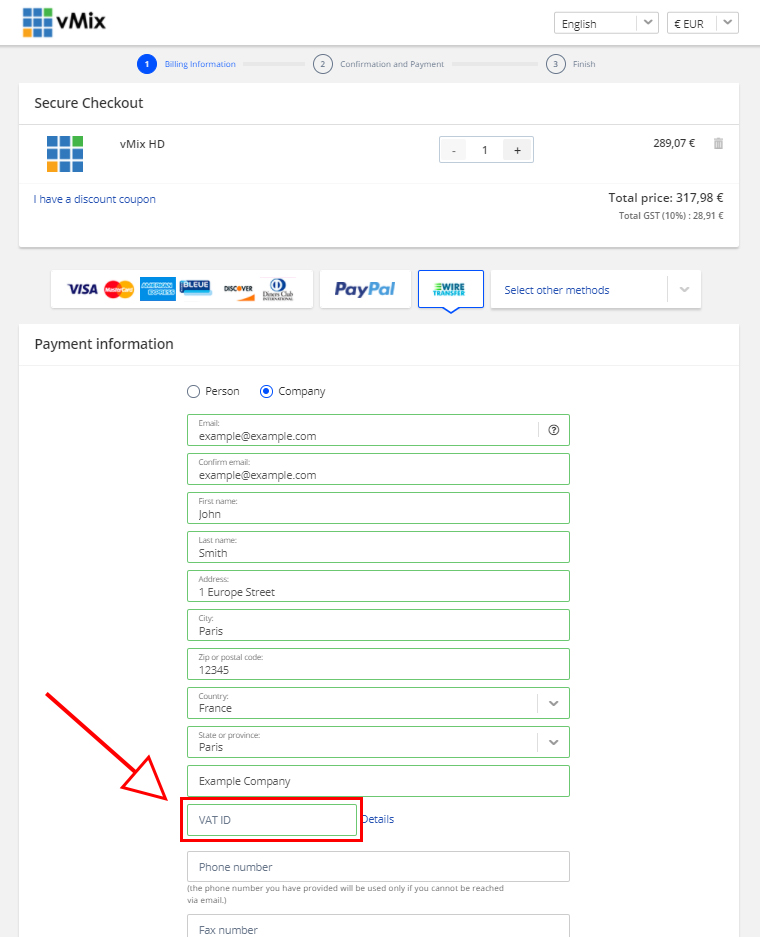 Last Updated: Wednesday, June 16, 2021 5:35:32 PM