« Back to Knowledge Base
If you need to relocate your vMix registration key, you can login to your vMix Account via our website.
1. Click the "Account Login" link at the top right of the vMix website:
2. Login to your vMix Account via the second box using the same Email Address used to registered the key to. This will be the email address entered when purchasing the key unless the email has been changed via the vMix Account since purchase.
If you do not know your password, select the "Email my Password" button to have it sent out to you.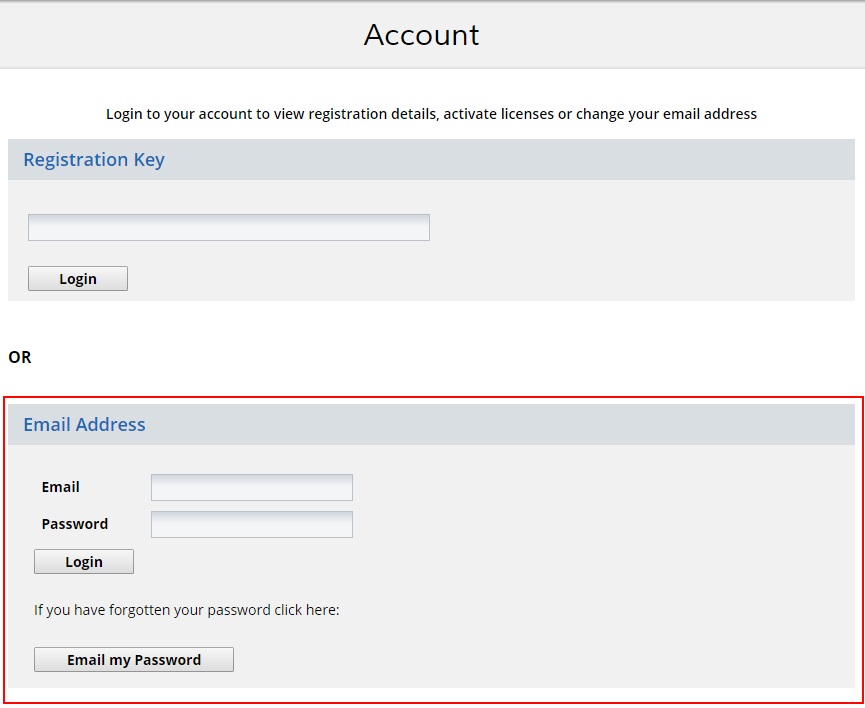 3. Your registration key will be listed under the "Registration Keys" section. If you have multiple keys registered to the same email address they will also appear here.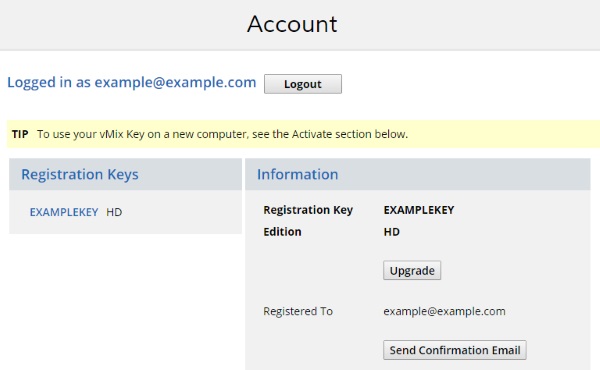 Last Updated: Friday, 8 April 2016 11:02:29 AM