« Back to Knowledge Base
Blank screen when using Web Browser input on laptop with Nvidia Optimus graphics
On some laptops with Nvidia Optimus graphics enabled in vMix, the web browser input may only show a blank screen.
To fix this, the special program used by vMix to browse web sites needs to be added to the Nvidia control panel using the steps below:
1. Open up the NVIDIA Control Panel program (this can be found by searching the Start Menu)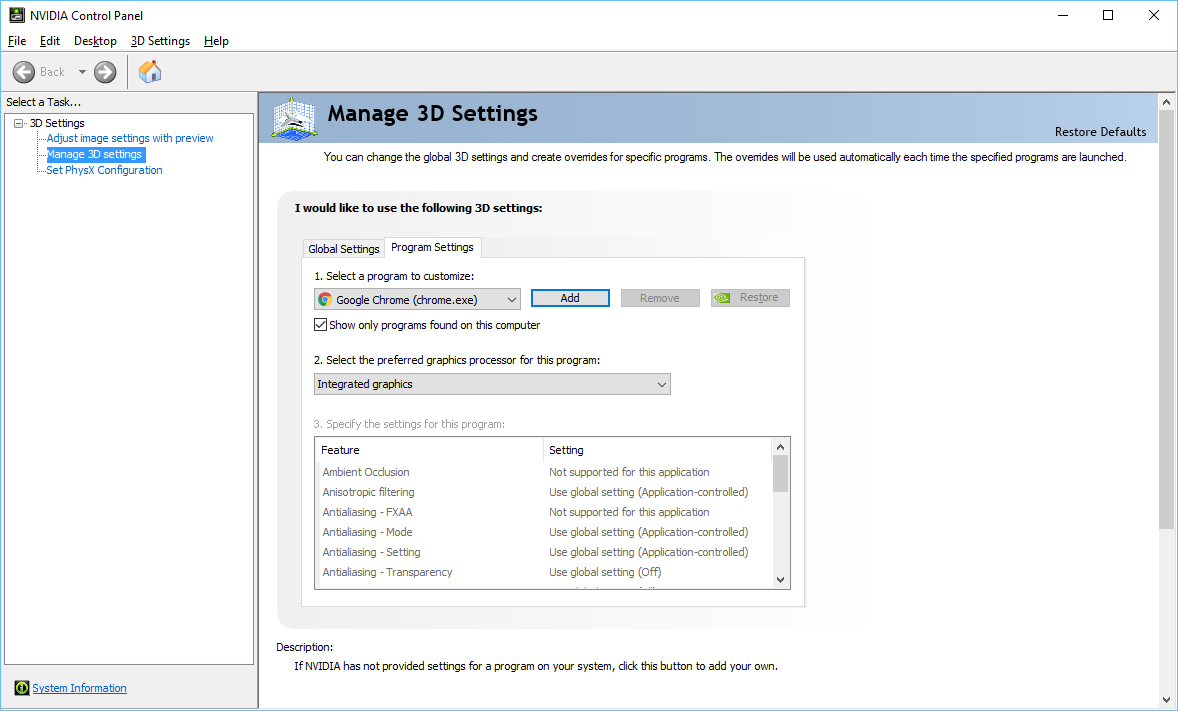 2. Under the Manage 3D settings section, select the Program Settings tab then click Add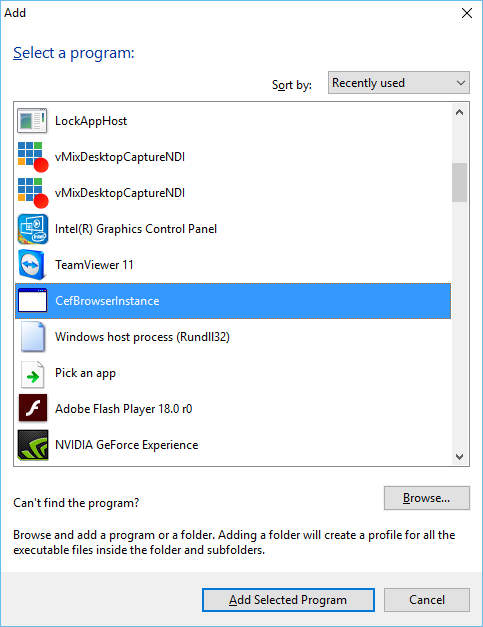 3. Scroll down the list to find "CefBrowserInstance", highlight it then select Add Selected Program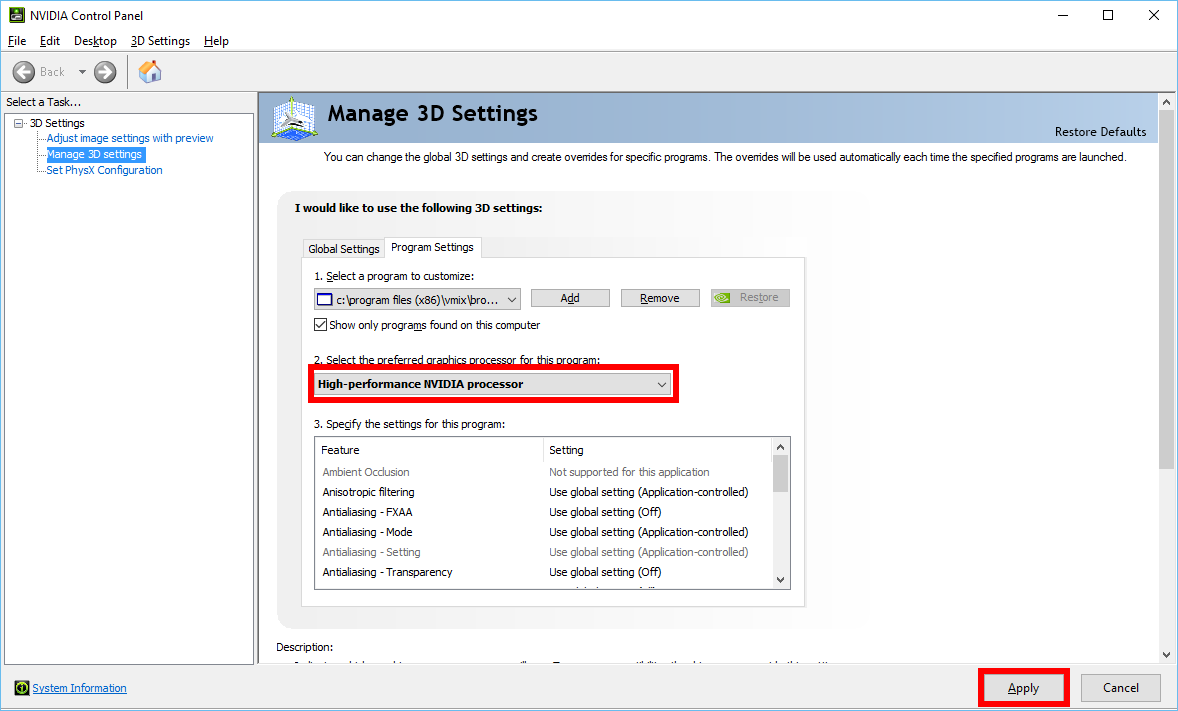 4. Change the "Select the preferred graphics processor for this program:" dropdown box to "High-performance NVIDIA processor" then click Apply.
5. Restart vMix and the web browser input should now work as expected.
Last Updated: Wednesday, June 27, 2018 3:01:53 PM