« Back to Knowledge Base
How to map the Blackmagic Decklink Quad2 to be 8 channels
The Blackmagic Decklink Quad2 card can be used for up to 8 individual channels at the same time. These channels can be used for either input or output.
By default the Decklink Quad2 is mapped to use only 4 of its channels with the same port mapping as the previous Decklink Quad card. Each of these 4 channels can be input or output. By default the ports are mapped like the below image:
In order to use up to 8 channels individually, these need to be remapped in the BlackMagic Video Utility program.
1. Open up the Blackmagic Desktop Video Utility program
2. Choose one of the port numbers such as 1 demonstrated below and open its properties by clicking the centre button.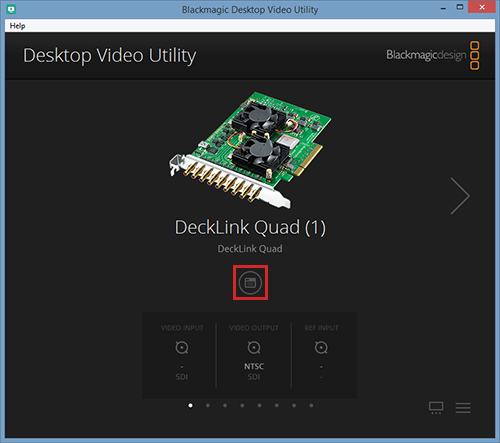 3. Down the very bottom under Connector Mapping the Connector should show SDI 1 & SDI 2 by default. Change this to SDI 1.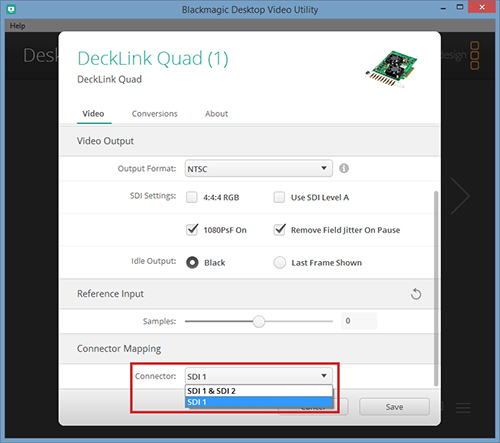 4. Repeat the same process for the remaining ports, changing the Connector to the individual SDI port number:
Decklink Quad (2) - Change to SDI 3
Decklink Quad (3) - Change to SDI 5
Decklink Quad (4) - Change to SDI 7
5. Ports 5,6,7,8 will show None by default and can be changed to its individual SDI port number:
Decklink Quad (5) - Change to SDI 2
Decklink Quad (6) - Change to SDI 4
Decklink Quad (7) - Change to SDI 6
Decklink Quad (8) - Change to SDI 8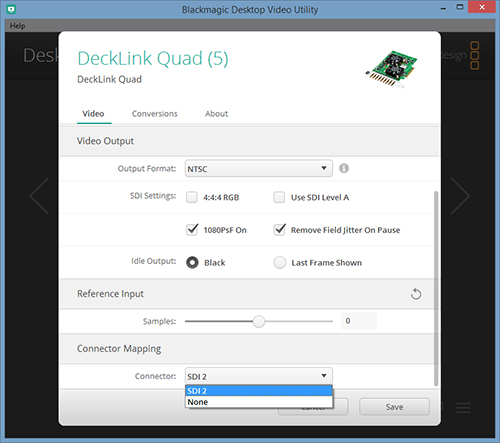 6. Once saved, all 8 ports on the card can be used individually for either input or output. The diagram below explains how the numbers you see in software like vMix corresponds to the SDI port on the card:
Last Updated: Wednesday, 27 June 2018 3:04:20 PM