« Back to Knowledge Base
If you're looking to do some laptop based live productions and live streaming, here are some tips on getting the best performance with vMix!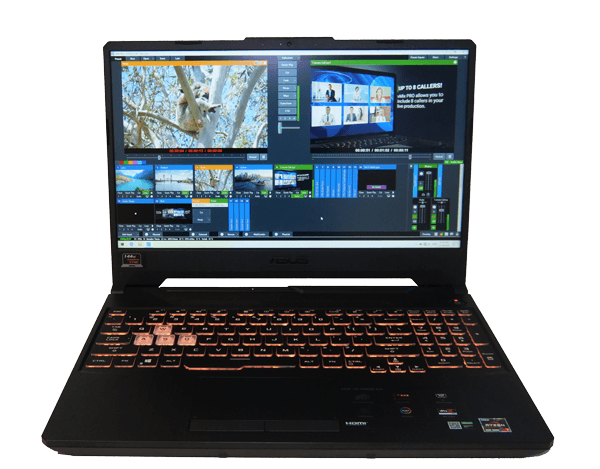 Plug the laptop into a power source
When using a laptop make sure that it's plugged into a reliable power source and isn't using battery power. Laptops will reduce performance when on the battery and can therefore cause problems with your production. So if you're having issues and can't work out why, make sure the laptop is plugged in!
Optimise your power settings
From the Control Panel>Hardware and Sound>Power Options in Windows, set the power plan to High Performance.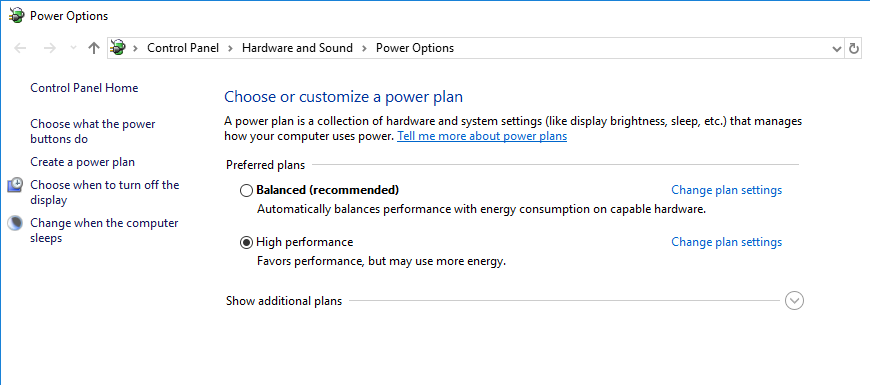 Set up your laptop to use the dedicated GPU
Laptops with NVIDIA graphics may run vMix using the integrated Intel graphics which may reduce performance. Follow our guide
HERE
to set it up properly.
Got a G-Sync Laptop? Make sure it's using it!
If you have a G-Sync laptop, it will either be on by default or you can set it up in the BIOS. Load up the BIOS and check to see if there is a setting in there to use the dedicated graphics or G-Sync. Switch it on if you have that option. Also go into the
NVIDIA Control Panel
, click on Manage 3D settings and set Power management mode to Prefer maximum performance.
What's G-Sync all about?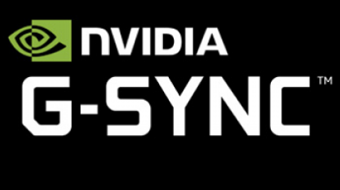 Mux Switch
Lose the Bloatware.
Be sure to uninstall any bloatware that may come with the laptop. Any strange audio plugins, configuration tools and free/trials of software that come pre-installed should go! Nahimic...we're looking at you! Unfortunately, bloatware can return through system updates, so if you're having issues, run vMix Diagnostics, and send us an email.
vMix Diagnostics
Run vMix Diagnostics to find any bloatware that may cause issues with vMix. Keep in mind, this can't pick up everything! This can be found in the vMix Hamburger Menu.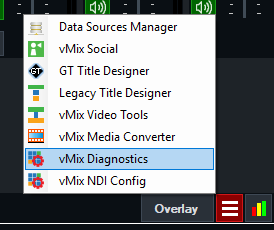 Use Windows Defender
We usually recommend using the inbuilt Windows virus and security protection software Windows Defender. We've have MANY emails over the years where the cause was a dodgy paid virus scanner.
Use Wired Internet
If possible, use wired internet instead of WiFi. It can be tempting to use WiFi with Laptops to avoid extra cabling but it's always best practice to stream with wired Internet if you can.
Test it out!
Be sure to test out your full set up before you do your first production to make sure that everything is going to work how you need it to! Your laptop may have a quirky piece of software or behaviour that you may need to address before going live!
Last Updated: Thursday, July 21, 2022 3:13:28 PM